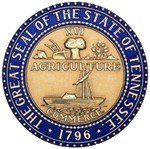 Nashville, TN – Members of the 109th General Assembly reelected, by acclamation, David H. Lillard to a fourth term as Tennessee State Treasurer. The State Treasurer is a Constitutional Officer elected by the General Assembly for a two-year term.
In his official capacity, Treasurer Lillard oversees the Tennessee Treasury Department and its more than 250 employees. The Treasury Department internally manages over $45 billion in state and local government funds.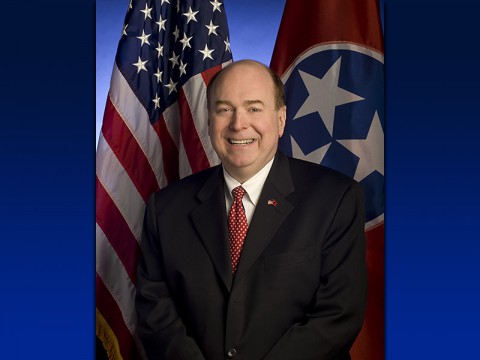 Since he was first elected, Treasurer Lillard has championed issues of financial literacy and has strived to provide Tennesseans with financial tools to lead to a better quality of life, such as creating the Tennessee Financial Literacy Commission and the TN Stars™ 529 College Savings Program.
In late 2014, the TNStars™ 529 College Savings program was recognized as one of the top direct-sold plans in the nation based on one year investment performance.
The Tennessee Financial Literacy Commission has worked to educate approximately 2,000 Tennessee K-8 school teachers to incorporate the nationally recognized Financial Fitness for Life™ curriculum in their classrooms. Teachers receive training by attending one of the many regional summits held across state. Both the training and the curriculum are provided at no cost to the teacher.
Under Treasurer Lillard's leadership, the Treasury Department proposed, and the 108th General Assembly enacted, reforms to the Tennessee Consolidated Retirement Systems (TCRS), the state pension plan. These reforms created a hybrid pension plan with cost controls effective for state, higher education and K-12 teachers hired on or after July 1st, 2014.
The restructured plan has been recognized as an aggressive, innovative reform that substantially reduces the costs to the state while providing a sufficient and sustainable benefit for State and higher education employees, K-12 public school teachers and employees of electing local government entities.
TCRS is valued at more than $42 Billion and was recognized by Standard and Poor's as the sixth best funded public employee defined benefit retirement system in the Nation.
"It has been an honor to serve our state in this position since 2009. With the support of the General Assembly, the Treasury Department has been able to accomplish a lot of great things for our state." said Treasurer Lillard. "I am honored to serve a fourth term and grateful to the General Assembly for the opportunity to continue to serve Tennessee as a faithful steward of our state's financial and human resources."
Treasurer Lillard is active as an advocate for Tennessee's position on national financial issues that impact our state and our nation through the National Association of State Treasurers (NAST). He was elected by state treasurers across the county to serve as the national President of NAST for 2015. He is the first Tennessee Republican to serve as president of NAST.