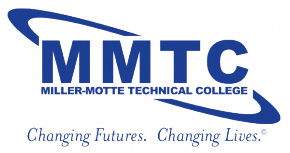 Clarksville, TN – Gina Castleberry has been an influence at the Clarksville Miller-Motte campus for 17 years in one capacity or another.

In the later part of 2014 she accepted a position working for Delta Career Education Corporation who is the parent company over all the Miller-Motte campuses and many other campuses around the United States. Castleberry was chosen for her new position because of her excellent service record at the campus level.

Castleberry started as adjunct faculty 17 years ago and has served in many roles culminating in the role of Campus Director for the last seven years.

She has been instrumental in adding many great technical programs including Respiratory Therapy and the recent additions of CDL Training: Class A Tractor Trailer, and Nursing Assistant programs.

Anywhere you go in Clarksville, you are likely to run into a Miller-Motte graduate working in their career, and every one of those graduates has benefited by Castleberry's dedication to education.

Castleberry was honored by staff and faculty for her 17 years of service at the campus level by naming the campus learning resource center the "Gina Castleberry Learning Resource Center."

She was surprised by the campus being told that she was there to see the recent upgrades including new paint in the building that once held her office. The Learning Resource Center provides computers, internet access, tutoring, and personal support to students and graduates for their use and assistance.

Kala Fielder, the new Campus Director, presented the personal plaque to Castleberry while talking about the mentorship Castleberry provided her. "You have been a mentor to me personally, and I have learned and grown so much because of your leadership," Fielder said.

Castleberry and Fielder both were visably struck with emotion as the mentee honored the mentor. "I just don't even know what to say to adequately express how honored and humbled I am. Thank you to everyone at Miller-Motte Technical College and Delta Career Education," Castleberry said as she addressed the crowd at the ceremony.

Among the guests were her husband, Sean Castleberry and mother and father, David and Jan Faulkner who were aware of the honor, and had the difficult task of keeping it a secret. Video congratulations were sent by colleagues that were unable to attend.

There is a plaque hanging outside the learning resource center that reads, "In recognition of Gina Castleberry's numerous achievements and contributions to the Clarksville MMTC campus. Dedicated this 16th day in January 2015 by her colleagues, business friends and family." Castleberry was also presented with a smaller version to hang in her home based office.

Castleberry will be missed at the campus level but assured all who attended that she would visit the campus when time permits. Her new role requires her to travel and visit other campuses under Delta Career Education Corporation where she will assist them using her diverse knowledge of career education and campus management.
About Miller-Motte Technical College
Miller-Motte Technical College is a reputable leader in private career education. Our core mission is to provide students with an education delivering real-life career skills and dedicated placement assistance to successfully start their new career. Miller-Motte offers Associate Degrees, Diplomas and Certificates in fields including: Healthcare, Respiratory Therapy, Polysomnography, Cosmetology, Massage Therapy, and Network Administration. Please visit us online at www.miller-motte.com for more information.
For more information about our graduation rates, the median debt of students who completed these programs, and other important information, please visit our website at: disclosure.miller-motte.edu
At Miller-Motte Technical College, We Change Futures, We Change Lives!
Sections
Education
Topics
Clarksville TN, Cosmetology, Gina Castleberry, Healthcare, Massage Therapy, Miller-Motte Technical College, MMTC, Network Administration, polysomnography, Respiratory Therapy