Clarksville, TN – On Saturday January, 24th 2015, the Clarksville Police Department responded to a stabbing that occurred at the China King Buffet Grill.
After the manager at the restaurant had determined that a customer, attempting to pay for four dinners, used a counterfeit $50.00 bill, the customer ran out of the restaurant along with three other individuals.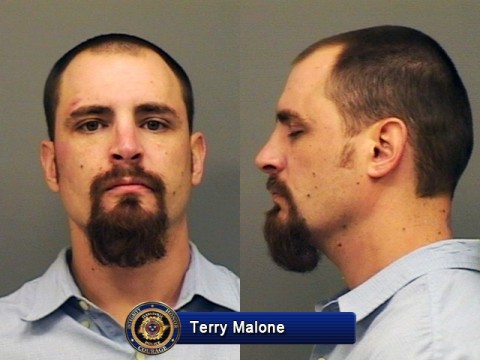 Two employees followed the customer into the parking lot and fought with him. The customer stabbed both employees, and they were taken to Gateway Medical Center to be treated for non-life threatening injuries.
Thursday, January 29th, 2015, lead investigator Detective Rodney Lifsey and Detective Nick Newman, both from the Clarksville Police Department, were able to identify the suspect from the stabbing.
After the CPD had released the suspect's information, K9 Deputy Chris Bedell from the Montgomery County Sheriff's Office made a traffic stop and apprehended the suspect.
32-year-old Terry Malone from Clarksville was booked into Montgomery County Jail. Malone was charged with two counts of Aggravated Assault, and his bond is set at $50,000.
Terry Malone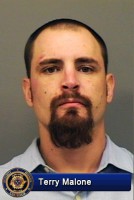 Name: Terry Malone
Date of Birth: 5/ 15/ 82
Gender: M
Race: W
Address: 2873 Chinquapin Lane, Clarksville, TN
Arresting Officer: Rodney Lifsey
Charged With: Two counts Aggravated Assault
Booked Into: Montgomery County Jail
Bond: $50,000.00