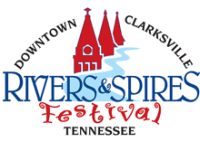 Clarksville, TN – Clarksville's Rivers and Spires Festival gets started tonight, Thursday, April 16th with musical entertainment for everyone. The free festival will have musicians of all genres. Tonight's hours are from 5:00pm-10:00pm.
Driven, a local pop group, will kick things off at 5:00pm on the Strawberry Alley Stage. Driven boasts smooth harmony with high energy show.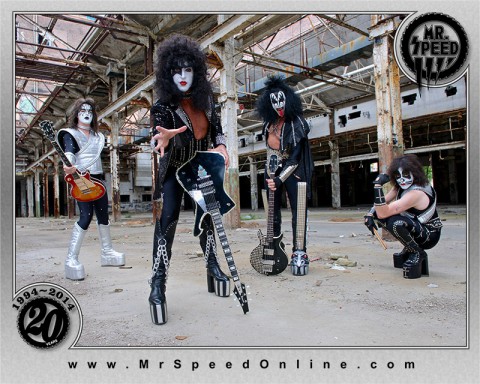 Quilts of the Cumberland opens at 5:00pm and goes until 8:00pm.
This free show will display local artisans with a variety of quilts from traditional to one-of-a-kind art quilts. Quilt categories are Traditional Bed Quilt, Non-Traditional Bed Quilt and Art/Wall Quilt.
This year, Quilts of the Cumberland will be hosting a Trunk Show at 5:30pm. Jamie Williams and Charlie Rhea will be presenting a lecture and quilt trunk show entitled "Quilting Through the Years with Jamie and Charlie." Williams and Rhea share a love for the art of quilting and have taught together for several years.
Quilts of the Cumberland is being held at the Madison Street United Methodist Church (Commerce Street Entrance).
Rivers & Spires – Thursday Events
Driven
5:30pm | Strawberry Alley Stage| More »
Blues Fever
5:45pm | Public Square Stage| More »
Dayglow Freaks
7:00pm | Public Square Stage| More »
Color Me Clarksville
7:00pm | Strawberry Alley Stage
Mr Speed
Kiss Tribute Band.
8:00pm | Public Square Stage| More »
The night ends with a bang when Mr. Speed, KISS tribute band, hits the Public Square Stage at 8:00pm. The band played Rivers and Spires in 2011 and was a big hit with the crowd.
In a world where imitation is the most sincere form of flattery, few bands have as devoted a following as KISS. With nearly 20 years of experience under their spandex MR. SPEED continues to forge ahead writing their own chapter in KISStory.
Their passion for KISS is real. They believe in bridging the gap between KISS fans from the '70's and the new legions of the KISS Army. With a show combining a lot of the elements that are reminiscent of a KISS performance, and enough hits to go double platinum they bring you back to a time when lips everywhere were coming together in unison to welcome the hottest band in the world!
For more information on Mr. Speed, visit their website at www.mrspeedonline.com
About the Rivers and Spires Festival
Limited seating is available around the event. Festival-goers are urged to bring their own folding or camping chairs. It is also recommended that attendees buy their food and drink tickets early to avoid long lines. Tickets for food and beverages will go on sale at various booths throughout downtown when the Festival pens.
Credit/debit cards will be accepted at all of the ticket booths. We encourage everyone to recycle their plastic and aluminum while at the Festival, so recycling bins will also be placed everywhere a trash bin can be found. No pets or firearms are allowed at this year's Festival. If you bring them to the Festival you will be asked to leave.
The Festival will take place rain or shine.
Festival hours are:
Thursday, April 16th – 5:00pm–10:00pm
Friday, April 17th – 5:00pm–10:00pm
Saturday, April 18th – 10:00am–8:00pm
For more information and a complete schedule, visit www.riversandspires.com