Written by Staff Sgt. Sierra Fown
2nd Brigade Combat Team, 101st Airborne Division (AA) Public Affairs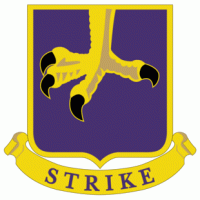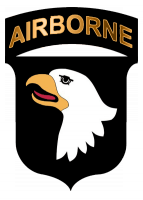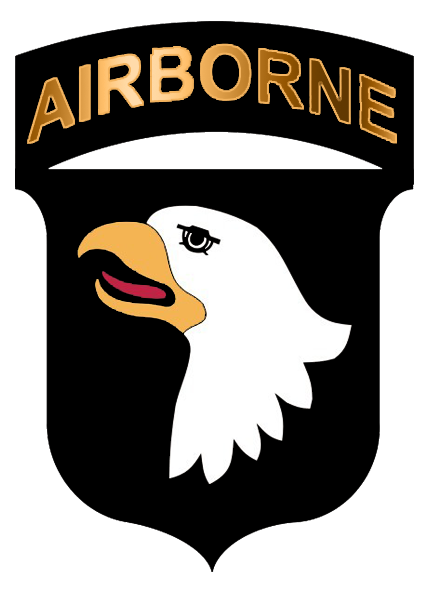 Fort Campbell, KY – The 101st Airborne Division held a change of command ceremony here Friday for the 2nd Brigade Combat Team, during which outgoing commander, Col. Peter N. Benchoff, relinquished command to the incoming commander, Col. Brett G. Sylvia.
Strike's change of command ceremony was the culminating event in a series of change of command ceremonies within the brigade. Several of the brigade's battalions, including 1st Squadron of the 75th Cavalry Regiment, 526th Brigade Support Battalion, 1st Battalion of the 320th Field Artillery Regiment and 1st Battalion of the 502nd Infantry Regiment all held ceremonies to mark the passing of command.
A change of command ceremony is a long long-honored Army tradition that officially surrenders command authority from the outgoing commander to his successor.
The ceremony is comprised of several events to include an inspection of troops, passing of the colors and a pass in review.
An award ceremony was held prior to the change of command, in which Benchoff was presented a Legion of Merit for his hard work, dedication and sacrifice to the brigade.
Benchoff is a 1993 U.S. Military Academy graduate who commissioned as an infantry 2nd Lt. He has multiple diverse assignments, including Fort Bragg, North Carolina, Schofield Barracks, Hawaii, Fort Lewis, Washington and Vicenza, Italy. He has over 60 cumulative months of deployment divided amongst Operation Iraqi Freedom and Operation Enduring Freedom.
Several of these deployments were spent in key leader position within Strike and the 101st Airborne Division such as a battalion commander for 2nd Battalion, 502nd Infantry Regiment and division assistant chief of staff of operations.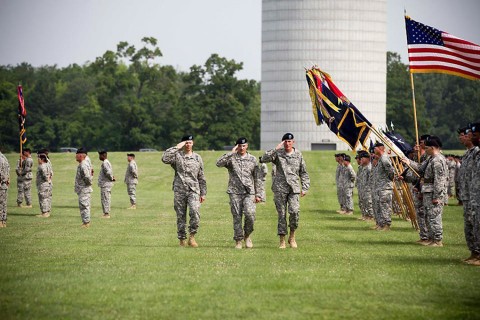 "It didn't take me long to realize the quality of the officer we farewell today," said Maj. Gen. Gary J. Volesky, commanding general of the 101st Airborne Division and Fort Campbell. "I quickly saw what the other officers who had served with Pete saw all along — that he is one of our Army's best."
Benchoff took command of Strike in July 2013, and deployed with the storied brigade shortly thereafter.
"For the past two years, Team Benchoff gave their all to guarantee the Soldiers in the Strike brigade had all they needed to not only deploy, fight and win, but to ensure Strike families were given world-class support while their Soldiers were at home or deployed," said Volesky.
The 2nd Brigade Combat Team's decorated lineage begins in 1917, and has participated in several famous battles and wars throughout our nation's history. Strike, which is often referred to as the "five-oh-deuce," played a significant role in the Invasion of Normandy, Operation Market Garden, the Battle of the Bulge and in recent years, Operation Iraqi Freedom and Operation Enduring Freedom.
Leading up to the change of command, Strike's Headquarters and Headquarters Company, which Benchoff was assigned to, was awarded the Meritorious Unit Citation for their efforts achieved during their most recent deployment to Afghanistan in support of Operation Enduring Freedom.
"I love this great Brigade, and today on this last day that I will ever serve in a brigade, there is no formation in which I would rather stand," said Benchoff. "In fact, I'm completely confident that when I die, the coroner will find somewhere very deep in my chest a large black Strike brigade heart."
Benchoff acknowledged and thanked his superiors, peers, family, friends and, most importantly, Strike Soldiers for his success as a commander. He ended his speech with the unofficial Strike motto.
"I am a Strike Soldier," said Benchoff. "I fight where I'm told, and officers, noncommissioned officers and Soldiers of Strike Brigade, it is my sincere hope that you will say that I too won where I fought."
Benchoff is slated to embark on his next rendezvous with destiny as the assistant chief of staff of the Army in Washington, D.C. — a position he was hand-picked for by the CSA himself.
"I won't soon forget what happened just over a month ago," said Volesky. "That was the day the U.S. Army Chief of Staff finished up his visit to Fort Campbell. On the short ride to the airport we talked about Col. Benchoff and his unit. As soon as I finished talking about all the great things they had done, I realized I had made a gross error in judgement. The chief immediately responded, 'What do you think about him working for the chief of the Army?'"
Incoming commander Sylvia will be the first engineer the brigade will have lead its troops. Sylvia is a 1994 West Point graduate, whose decorations include a Legion of Merit, Purple Heart, four Bronze Star medals, including one with valor, and multiple commendation awards.
He has held various joint service positions to include the Iraq political-military planner; executive assistant to the director; Strategic Plans and Policy, Joint Chiefs of Staff; and junior military assistant to the deputy secretary of defense.
Sylvia said he is looking forward to his new journey as a Strike Soldier and Screaming Eagle.
"To the Soldiers of Strike Brigade, I am humbled to be able to join your ranks and be part of an organization with such an incredible lineage," said Sylvia. "The legacy of this organization is its commitment to winning in all circumstances. Strike earned this distinction by being a disciplined unit of inspiring leaders and tenacious fighters who are masters of their trade."
2nd Brigade Combat Team Change of Command Ceremony Video
[youtube]https://www.youtube.com/watch?v=atoWg8H5FUk[/youtube]