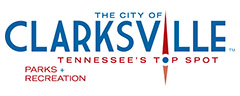 Clarksville, TN – The weekly Clarksville Parks and Recreation Department Recreation Report provides Clarksvillians with a glimpse at the activities and events that are available from the Parks and Recreation Department for them to enjoy together as a family.
This weeks highlights include: Teen Takeover, Affordable Marital Arts Classes, Movies in the Park and Christmas in July at the Clarksville Downtown Market.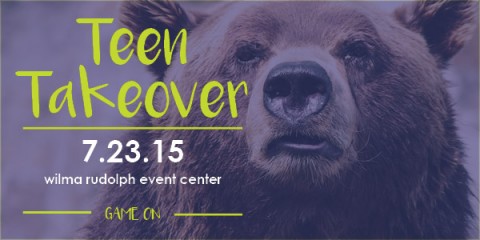 Teen Takeover
Clarksville Parks and Recreation and Game Stop Team Up for Teen Takeover
Clarksville Parks and Recreation will be hosting their first ever Teen Takeover, a night exclusively devoted to teens. Teen Takeover will feature a video gaming area hosted by Game Stop, DJ entertainment, giveaways, food, indoor inflatables, and plenty of room to relax and hang out with friends.
The event is open to teens ages 13-17, and will be happening Thursday, July 23rd, 2015 from 6:00pm to 8:30pm at the Wilma Rudolph Event Center. Teen Takeover will be followed by an outdoor public screening of the classic movie, Jurassic Park (PG-13).
Game Stop will be providing interactive and multiplayer games for both novice and advanced gamers. Available games will include Kinect Sports, Just Dance, Madden 15, Mario Cart and Super Smash Brothers. Teens will also have the chance to try select PlayStation games.
The event is $5.00 per person, and pre-registration is encouraged! Purchase your ticket now at https://recpro.cityofclarksville.com
Affordable Marital Arts Classes
Learn something new at the Crow Community Center! Martial Arts classes are available for ages 3 and up from recreational level to even the international level. Marital Arts classes are held on Tuesday and Thursday from 5:30pm-8:00pm and Saturday from 9:00am-11:00am.
The goal of the class is to assist each student in developing skills that will assist them in becoming a well-rounded individual; building their skills in physical, mental, social, emotional, and spiritual ways.
There are required monthly fees for members to attend classes as well as a Community Center ID. The monthly fee for individuals is $70.00, 2 individuals is $100, 3 individuals is $125.00, and 4 or more individuals (in a household) is $135.00.
Movies in the Park Continues
People's Choice Voting Underway
The City of Clarksville and Convergys are excited to announce How to Train Your Dragon 2 is coming to the big screen Saturday, July 18th as part of the 2015 Movies in the Park.
Admission is completely free. The movie screening will begin at sunset, 8:15pm and will be the final showing at the Heritage Park Soccer Complex, located at 1241 Peachers Mill Road near Kenwood High School. Movies in the Park will continue with the last six showings at Liberty Park.
The gates will open at 6:30pm and food will be available for purchase on-site. Guests are invited to bring picnic baskets, blankets, and lawn chairs. Please leave your pets and alcohol at home.
Have you voted for the People's Choice movie? Visit www.cityofclarksville.com/movies now thru July 12th to vote. The movie with the most votes will be shown at Liberty Park on August 1st.
For more information on Movies in the Park call Clarksville Parks and Recreation at 931.645.7476.
To stay up-to-date on all Movies in the Park information, join our email list by visiting www.cityofclarksville.com/movies or "like" our Facebook page at www.facebook.com/clarksvillemovies
Christmas in July at the Clarksville Downtown Market
Get a head start on your holiday shopping as the North Pole invades the Market on Saturday, July 18th. Not only will the Market be decked out in Christmas décor, but vendors will be selling Christmas items, too.
For more information about the Clarksville Downtown Market, visit www.clarksvilledowntownmarket.com or "like" our Facebook page at www.facebook.com/clarksvilledowntownmarket