First Tennessee Park Sells Out For Third Straight Game, Draws 10,688 Fans
Nashville, TN – The Sounds secured a walk-off win in front of a sold out First Tennessee Park on Friday night, defeating the Omaha Storm Chasers 4-3 to snap a four-game losing skid.
After relinquishing the lead in the top of the ninth inning, the Sounds stole the contest on a bizarre walk-off play. Anthony Aliotti, who reached first base after Omaha failed to turn a double play due to a wild throw, stood at first base with two away.
«Read the rest of this article»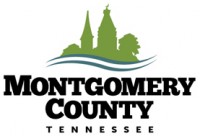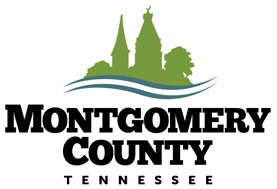 Montgomery County, TN – Montgomery County Government will begin holding its monthly County Commission meetings at 6:00pm. This new time change, an hour earlier than previously held, was proposed at the July Informal Meeting and met with no objection.
The new meeting time will begin at the August 3rd Commission Meeting. «Read the rest of this article»

Nashville, TN – Cornell Oliver, 23, and Blake Wright, 25, both of Clarksville, Tennessee, pleaded guilty today for their role in the murder of Raymond Caston, during a home-invasion robbery on October 27th, 2010, announced David Rivera, U.S. Attorney for the Middle District of Tennessee and Assistant Attorney General Leslie R. Caldwell of the Justice Department's Criminal Division.
Jerry Dinkins, 26, also from Clarksville, previously pleaded guilty on June 26th, 2015, for his involvement in the crime. All were charged in a second superseding indictment on April 25th, 2014. «Read the rest of this article»
Clarksville, TN – Because of the possibility of excessively high temperatures over the weekend, the Salvation Army will be open Saturday, July 18th from 12:00pm – 6:00pm and Sunday, July 19th from 1:00pm – 5:00pm for the purposes of providing a cooling shelter. «Read the rest of this article»

Clarksville, TN – Beat the heat and the summer doldrums with Meredith Willson's great American musical classic "The Music Man", opening at the Roxy Regional Theatre Friday, July 17th, at 8:00pm for our traditional pay-what-you-can preview. All tickets not pre-sold at the regular ticket price will go on sale at 7:30pm on Friday for whatever price you are able to pay ($5.00 minimum, please).
Closing our 32nd season with a nostalgic bang, this family-friendly story has been entertaining audiences since 1957 with such memorable numbers as the high-stepping "Seventy-Six Trombones," the romantic "'Til There Was You" and the humorous "Trouble in River City."
«Read the rest of this article»

Clarksville, TN – Clarksville Police have been looking for Vincent Bryan Deray Merriweather for an aggravated assault that occurred at Summit Heights on June 22nd, 2015.
Due to relentless police work from Detective David Bramel, D2 Detectives assisting him, and D2 Patrol Officers 23-year-old Vincent Merriweather from Clarksville is now in custody.
«Read the rest of this article»
Our 136th meeting on a special different night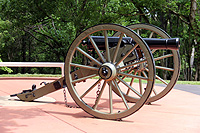 Clarksville, TN – The next meeting of the Clarksville (TN) Civil War Roundtable will be on Wednesday, July 22nd, 2015 at the Bone & Joint Center, 980 Professional Park Drive, right across the street from Gateway Medical Center. This is just off Dunlop Lane and Holiday Drive and only a few minutes east of Governor's Square mall.
The meeting begins at 7:00pm and is always open to the public. Members please bring a friend or two – new recruits are always welcomed.
Topic: "The Battle of Seven Pines, May/June 1862"
«Read the rest of this article»

Clarksville, TN – Clarksville Police detective Greg Rosencrants is investigating a vehicle burglary that took place at the Walmart on Wilma Rudolph Boulevard and is requesting public assistance.
On June 23rd, 2015 at approximately 11:30pm, while the victim's pickup truck was parked in Walmart's parking lot, his vehicle was burglarized. The suspect took just over a felony amount of various tools from the truck.
«Read the rest of this article»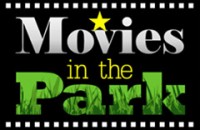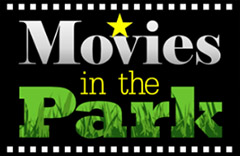 Clarksville, TN – The City of Clarksville and Convergys are excited to announce that his Saturday, July 18th, How to Train Your Dragon 2 is coming to the big screen as part of the 2015 Movies in the Park. Admission is completely free.
When an ice cave that is home to hundreds of new wild dragons and the mysterious Dragon Rider is discovered by Hiccup and Toothless, the two friends find themselves at the center of a battle to protect the peace.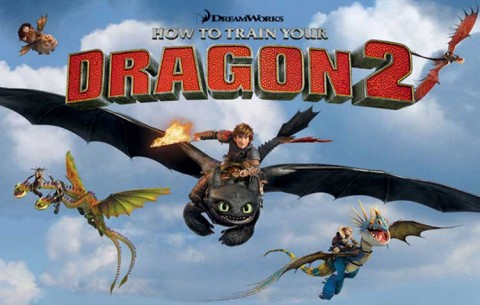 «Read the rest of this article»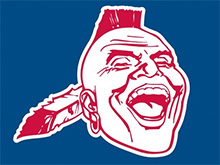 Clarksville, TN – If you made a checklist entitled 'Worst Ways for a Professional Baseball Team to enter/exit the All-Star Break', let's see how your 2015 Atlanta Braves might have fared:
Go to a hitter's park, fail to hit.
Four games in hitter's haven Colorado – 11 total runs. So… check.
Mount a losing streak, ensuring that you will both head into and out of the All-Star break with no momentum.
Five straight losses after being .500 and four games back in the division race – still in the hunt! – as recently as July 7th (That's longform for 'check')
«Read the rest of this article»