Clarksville, TN – Clarksville Police are searching for Kassay Jamall Brown to serve a felony Aggravated (Domestic) Assault warrant.
Patrol officers investigated a domestic violence complaint on Walnut Street on July 26th. Brown had allegedly become angry with his girlfriend because she had 'liked' a picture on the social networking site, Instagram.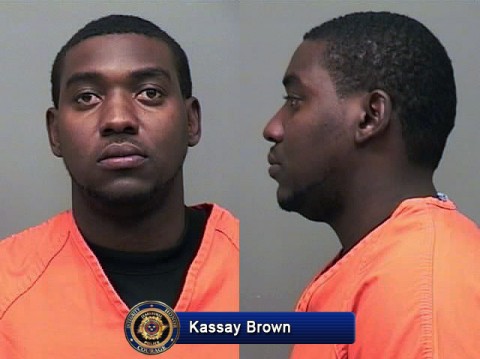 Brown is alleged to have repeatedly bitten, punched and kicked the 20 year old woman, as well as throwing a beer bottle at her and throwing her to the ground.

The victim was observed by officers to have numerous cuts, bruises and abrasions.

Brown is described as a 24 year old black male who is 6 feet tall and weighs 195 lbs. He may be driving a tan Ford Taurus. Police have also received information that Brown may be suicidal.

Anyone with information about Kassay Brown is asked to contact the Clarksville Police Department or call 911.



Sections
News
Topics
Aggravated Assault, Clarksville Police, Clarksville Police Department, Clarksville TN, CPD, Ford Taurus, Instagram, Kassay Jamall Brown, Walnut Street, Warrant