Clarksville, TN – Montgomery County Sheriff John Fuson would like to congratulate The Tennessee Law Enforcement Training Academy Class of 1771 on their graduation.
Montgomery County Sheriff's Office graduates Charles Edward Bryant, Charles Paul Hunt, Adam C. Liberatore, Logan Rachelle Sloniker, and Scott Stephenson will be assigned to the patrol section under Lt. Jessie Nugent.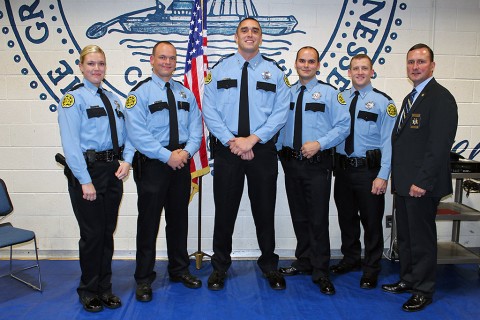 "We are proud to be a part of their next step in their law enforcement career," said Nugent. "I know they are eager to start work and put the skills they learned in the Academy to use."
The five graduates have a combined 14 years of law enforcement experience, previously working in the detention center for Montgomery County. The Deputies will now be assigned to one of the three patrol shifts.