APSU Sports Information

Clarksville, TN – Austin Peay State University men's basketball team will conclude exhibition play, 7:30pm, Thursday, when it plays host to Sewanee in Dave Aaron Arena.
Head coach Dave Loos is hoping the Govs display as much improvement from Monday night to Thursday as they did from the Sneak Peayk to the exhibition opener.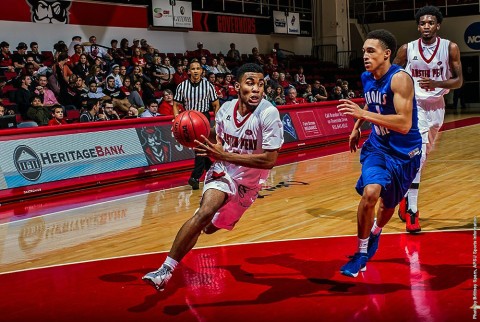 "We were better against Thomas More than we were in the Sneak Peayk," Loos said.  "And if we can continue that through the season, then we will have a chance."
One obvious improvement Loos and the Govs are seeking comes at the free throw line. APSU shot just 61 percent (28 of 46) in the 85-64 decision. But the Governors also need to be more efficient offensively, which in the larger scheme will be helpful on the defensive end.
"I think we need to be more patient on the offensive end," Loos said. "We are trying to do everything on the first side. What that results in is it not only causes you to take hurried or bad shots, but a bigger problem is it forces you to spend the whole night on defense as well. When you are making one or two passes and then take a shot, it results in going to the other end and they (opponent) forcing you to guard them for five or six passes. It adds up.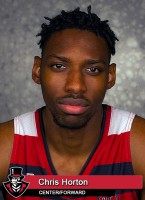 "If we cut out three to five possessions because are taking our time, they (the Saints) don't get 60 points, even though the most important statistic to me is the fact they shot 32 percent. That is what we are really looking for. We just need to learn more patience offensively, get it to the second and third sides, at least on some of the possessions."
A year ago, Chris Horton avoided foul trouble for the most part, the Govs' all-time leading shot blocker failing to foul of a game after being disqualified six times in his first two seasons. The 6-8 Horton had to sit much of the second half against Thomas More, picking up his third and fourth fouls. With so many new faces adjusting to the defensive scheme left Horton vulnerable to foul problems.
With a thin frontline bench (Assane Diop is ineligible the first semester), Horton's value becomes even greater. He scored 21 points and grabbed 12 rebounds in 29 minutes against the much-smaller Saints. Loos hopes his Govs, in particular his new ones, will have a stronger feel on both ends of the floor.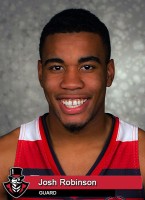 "We talk a lot about effort and attitude," Loos said. "To see the first night—the ups and downs emotionally of some of our players—was a little worrisome to me. You have to be more flat-lined. You have to keep an even keel; you have to keep your balance—you can't get too high or too low. I saw some guys who were discouraged, or at least looked that way. It is not good for them, not good for our team."
Sophomore guard Josh Robinson supported Horton's scoring effort with 18 points, including a pair of three pointers, while freshman Jared Savage added 15 on 6-of-8 shooting. The Govs also received quality minutes from juco transfer forward Kenny Jones, who had eight points and six rebounds, while junior point guard Terrell Thompson came off the bench to add a team-leading four assists and three rebounds. In addition, freshman Steve Harris scored six points in three late-game minutes.
Thursday's exhibition contest will be APSU's final preseason affair before opening the 2015-16 season at Vanderbilt, 7:00pm, Friday, November 13th.