Written by Sgt. Samantha Stoffregen
1st Brigade Combat Team, 101st Airborne Division (AA) Public Affairs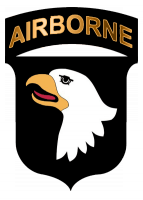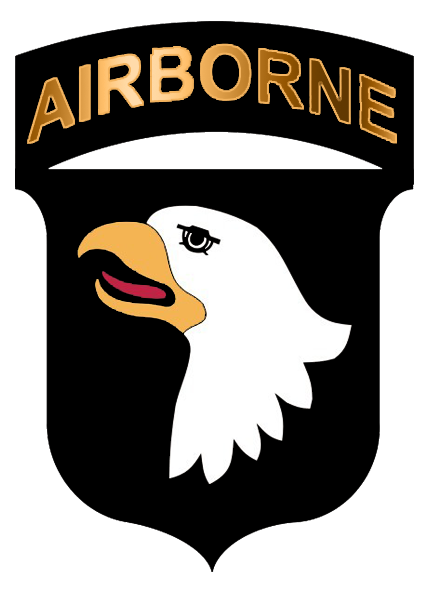 Fort Campbell, KY – The actions of one man in Se San, Cambodia, would remain unknown to everyone but the men he saved that day in 1970, until a fellow Vietnam veteran and 101st Association columnist would stumble across a citation 25 years later in 1999.
That citation, outlining the life saving actions performed by Sgt. Leslie H. Sabo Jr. on May 10th, 1970, would eventually lead to Sabo being posthumously awarded the Medal of Honor April 16th, 2012, by President Barrack Obama.
Three years after being posthumously awarded the Medal of Honor, Sabo is honored here on Fort Campbell for his courageous actions.
In a ceremony attended by Sabo's brother, George, and his family, as well as fellow Vietnam veterans from Sabo's unit and current members of the 101st Airborne Division (Air Assault), the Freedom Fighter Gym on Fort Campbell was dedicated and renamed the Sabo Physical Fitness Center September 9th, 2015.
"We've come here today to dedicate this building, formally called the Freedom Fighter Gym, to a true valiant freedom fighter," said Col. Bret G. Silvia, commander of 2nd Brigade Combat Team, 101st. "In all honesty, though it is a small gesture, it is entirely fitting once you learn the incredible life story of Sgt. Sabo."
Sabo's family fled war-torn Europe to settle in Ellwood City, Pennsylvania. In 1969, he dropped out of college and was then drafted into the Army, becoming a member of the 3rd Battalion, 506th Infantry Regiment.
Following the announcement of the Cambodia campaign by President Richard Nixon in April 1970, Sabo's unit deployed to a country where they would be under constant, harassing attacks.
"On the 10th of May, Les' unit was conducting a reconnaissance patrol when it unknowingly walked into the kill zone of a complex ambush," Silvia said. "A clever trap targeting a small jungle clearing. Taken by surprise and outnumbered by at least two to one, the unit fought for survival."
Sabo, who had been at the back of the formation, would place himself in the front, charging enemy positions and killing several enemy Soldiers.
"Many of us here know his situation by heart," Silvia said. "But I'd like to highlight two things: his tenacity and his selflessness. After killing multiple enemy fighters and disrupting an enemy flanking maneuver, he would shield a wounded comrade from the shrapnel of an exploding grenade and then use the last strength of his mortal body to silence an enemy bunker. In his last act of life, he demonstrated values the U.S. Army reveres and labors tirelessly to inspire in others. When wounded, we'd like to think we'd all act like Sgt. Sabo did, never quitting, relentlessly pursuing the enemy, persevering and overcoming."
In preparing for this dedication, Silvia said he poured over numerous articles and pictures of Sabo and the 3rd Bn., 506th Inf. Regt. in Vietnam.
"Not only was he incredibly photogenic, but I've also read he was a remarkably kind man," Silvia said. "George tells stories of a good pool player, an accomplished bowler, and a brother who become more of a peer and a friend. It is with a grateful heart and admiration that we Soldiers of today honor the duty and selfless service of our predecessors, the heroes in whose shadows we walk. Heroes like Sgt. Leslie H. Sabo Jr."
Silvia said the day did not just honor Sabo and his heroic actions, but also the actions of everyone who lobbied for more than a decade, following the publication of the original citation in 1999, to ensure Sabo received the proper honors.
"We honor Leslie H. Sabo Jr. by dedicating this building," Silvia said. "In so doing, we honor the Sabo family and all their friends who fought doggedly for four decades to ensure Sgt. Sabo's story was not forgotten and his deeds did not go unsung."
Sabo's Medal of Honor citation took an astonishing journey before he was rightfully awarded, Silvia said.
"It serves as a reminder to our fallen brothers and our sisters in arms, our sacred obligation to honor those with the fortitude to do the unthinkable in the defense of our nation and of one another," Silvia said.
Although Sabo's wife was unable to attend the ceremony, his brother George was present for the dedication.
"The Sabo family, my wife Olga, three sons and seven grandchildren are very appreciative and honored that FortCampbell has chosen to dedicate the Freedom Fighter Gym to Leslie's memory in renaming it the Sabo Physical Fitness Center," George said. "Soldiers with the Screaming Eagles have done their duty with honor and valor. We want to sincerely thank you, the Soldiers of the 101st, for the role that you have played in defending our country and preserving our freedom. Thank you from the bottom of my heart."