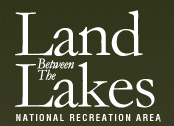 Land Between the Lakes, KY/TN – Five areas typically marked as "No Hunting" will opened to archery deer hunting on December 1st, in Land Between The Lakes National Recreation Area. Hillman Ferry and Energy Lake campgrounds will be open to archery hunting through January 19th.
Piney Campground, Brandon Spring Group Center, and the South Nature Watch Demonstration Area in the eastern portion of Hunt Area 16 south of Fort Henry Road will be open to archery hunting through January 4th. Hunters are encouraged to harvest antlerless deer in these areas to maintain healthy deer populations.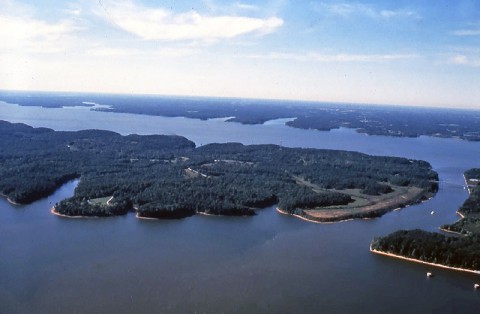 Hunting is not permitted within 150 yards of any road, facility, building, occupied area, or within 200 yards of any wildlife refuges. Hunters age 16 and older must possess all state required licenses and permits for the state being hunted:  $25.00 Land Between The Lakes Hunter Use Permit, or $35.00 combination Hunter Use/Backcountry Camping Permit.
Permits can be purchased online 24/7 under Reservations and Permits, at Golden Pond Visitor Center and Wranglers Campground year-round, or at stores that sell state hunting licenses.
Archery deer hunters may hunt within campground boundaries and away from campsites in the five identified areas only. Maintenance staff will continue working throughout the winter at facilities. Hunters are advised to use extra caution when hunting in these areas.
Camping will be available at Wranglers Campground, at Self-service Camping Areas, and in Backcountry Areas. For additional information go to www.LandBetweenTheLakes.us, and click Stewardship, then Hunting, or call 270.924.2065. For information on hunting regulations click on General Hunting Regulations on the hunting page.
Land Between The Lakes National Recreation Area manages more than 170,000 acres in western Kentucky and Tennessee as part of the U.S. Forest Service and the Department of Agriculture's public lands program. Land Between The Lakes offers outdoor recreation, lake access, land management, and environmental education to over 1.4 million visitors annually. The Friends of Land Between The Lakes works in partnership with the Forest Service providing program services, funds development, and volunteer support.
To find more information about Land Between The Lakes, log on to the official website at www.landbetweenthelakes.us or call toll-free at 1.800.LBL.7077 or local at 270.924.2000. For more information on the Friends of Land Between The Lakes, log on to www.friendsoflbl.org. To subscribe to the official electronic newsletter, send an email to LBLinfo@fs.fed.us.
Land Between The Lakes official Twitter accounts include @LBLScreechOwl, @LBLNature, @LBLHomeplace, and @LandBtwnLakes, and Pinterest www.pinterest.com/lblnra. Photos are available on Flickr for downloading at https://www.flickr.com/photos/lblkytn/sets.
USDA is an equal opportunity provider, employer, and lender.