Clarksville, TN – Montgomery County Sheriff John Fuson would like to remind residents we are under a winter storm warning from 6:00am on Friday to 6:00am on Saturday.
With both the county's largest employers, Fort Campbell and the Clarksville Montgomery County School System closed or on a limited operating schedule for Friday, the Sheriff's Office encourages all residents to stay at home and stay off the roads.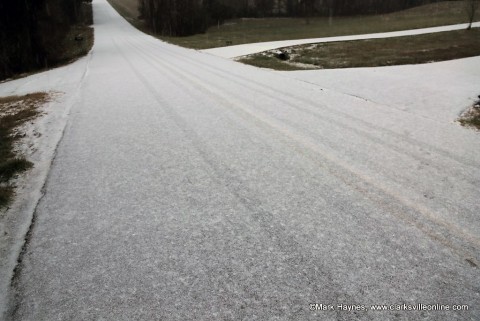 "The fewer motorists we have on the roads will equate to less traffic related incidents," said Sheriff Fuson. "This will lessen the demand on deputies allowing them to respond to more serious issues that winter weather brings."
Deputies will be out tomorrow to assist motorists when needed.
They will also be out to ensure motorists are driving in a safe and responsible manner.
If you must travel, please remember these winter weather driving tips:
Reduce speed
Accelerate and decelerate slowly
Avoid making sharp turns or braking suddenly
Know your brakes
Do not text and drive
If you find yourself sliding, remember to take your foot off the gas and do not slam on your brakes.
"There is an element of excitement every time we have snowfall. We want everyone to be safe and responsible if they find themselves on the road tomorrow," said Sheriff Fuson.