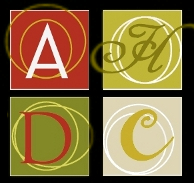 Clarksville, TN – Clarksvillians can buy Valentine's gifts from local artists, sample champagne and heart-healthy chocolates from local caterers, and enjoy chamber music by local musicians at the seventh annual Valentine's Day Afternoon with the Arts, Sunday, February 14th, 2016.
The Clarksville/Montgomery County Arts & Heritage Development Council and F&M Bank are hosting this event from 1:00pm until 4:00pm in F&M Bank's Franklin Room, with its spectacular views of downtown and the Cumberland River.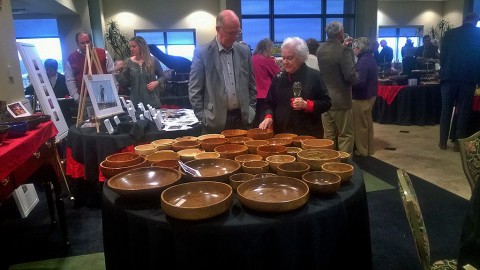 Tickets are $25.00 each, or two for $40.00. Reservations can be made through the AHDC website,
www.artsandheritage.us
, or by calling 931.551.8870.
In the seven years AHDC has hosted this event, they have showcased the work of more than 70 talented local artists.
This year's Valentine's Afternoon with the Arts will feature these artists:
LuAnnette Butler's photography is eclectic and includes animals, landscapes, architectural styles and "old things."
John Butler has crafted jewelry boxes, tea chests and other items from walnut, cherry, oak and maple.
Bettye Shely Holte will showcase a variety of artworks, including acrylic paintings on canvas and mixed media pieces on watercolor paper.
Jane Olson's art brings a fresh approach to watercolor pieces in a variety of sizes.
Allene Phy-Olsen has put together valentine necklaces, featuring golden hearts, frozen hearts, black hearts, broken hearts, bleeding hearts and winged hearts.
Richard Rois paints from his photographs of subjects which catch his eye and speak to him, "as I feel they have been frozen in time just for me."
Randy Spurgeon will have realist graphite and watercolor works on paper.
Ray Szczepaniak has assembled "4 His Glory" photos that highlight the majesty of nature.
Thorncraft Pottery will offer work inspired from nature, creating one-of-a-kind pieces of art made from real leaves.
Steven Walker brings years of experience to his ceramic pieces with a culmination of traditional wheel throwing and hand building techniques.
Yvonne Wheeler Hiett is a multi-media artist working in oils, watercolor and acrylics
As artists are often the first to donate their works to area organizations for auctions and fundraisers, this event is AHDC's way of recognizing their contributions to the community and giving them a chance to sell their work with no fees attached.
Arts and Heritage also uses the event to showcase the edible art of local caterers. Some past contributors of chocolate confections have been Lovin' Spoonful, Edward's Steakhouse, Blackhorse Pub and Brewery, Gingham Café, Fire and Ice, Chartwells, Silke's Old World Bread and Bakery, Ruby Tuesday and Sweetest Batch Cupcakery. Margie Crain always offers savory appetizers to complement the chocolates.
What both sets of individuals—artists and caterers— contribute to our local economy is sometimes overlooked. Through this Valentine's event, Arts and Heritage recognizes the economic and quality-of-life importance to Clarksville of these community members.
To complete the festive atmosphere of this special event, Danny Jackson, on soprano saxophone, Bo Clayton, with flugelhorn, and Debbie Wilson, on piano, will play an afternoon of combo classics for Valentine's Day.