#25/RV Tennessee (14-9, 5-5 SEC) vs. Vanderbilt (15-8, 4-6 SEC)
Thursday, February 11th, 2016 | 8:05pm CT/9:05pm ET
Nashville, TN | Memorial Gymnasium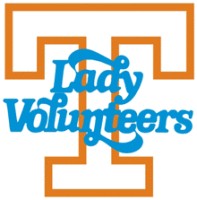 Knoxville, TN – The #25/RV Lady Vols (14-9, 5-5 SEC) go in search of a road victory Thursday night, as they face in-state rival Vanderbilt (15-8, 4-6 SEC) in Nashville at Memorial Gymnasium in the 76th meeting between these programs. Tip-off is slated for 8:00pm CT/9:00pm ET.
The Lady Vols are in seventh place, and the Commodores stand in 11th in the league standings through Monday night's games.
After winning a pair of league tilts at home, the Big Orange women enter Thursday night's contest on the heels of a 76-71 overtime loss at Texas A&M on Sunday.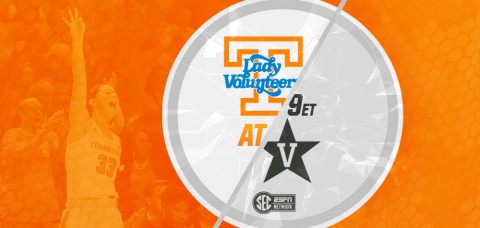 That setback dropped UT to 1-4 in SEC road games and extended the team's overall away losing streak to five games.
The last three of those losses have been heartbreaking finishes for the Lady Vols, including a one-point setback at Kentucky on Jan. 25, a two-point OT loss at Mississippi State on January 28th and the OT disappointment at A&M on Sunday.
Vanderbilt knows a little something about heartbreak. The Commodores lost on a buzzer-beater at Arkansas on Monday night, 57-56, dropping their third straight game.
VU (4-6) and UT (3-6) have struggled in road games, but the Commodores have a 10-2 record in games played at Memorial Gym. The only losses were to #2/2 South Carolina (71-61) on January 7th and to Georgia (64-58) on January 31st.
Under Holly Warlick, Tennessee is 30-16 in road games, 60-8 at home and 10-5 at neutral sites for a total of 100-29.
The Big Orange women stayed in the AP poll this week at No. 25, making it 564 weeks in a row that the Lady Vols have remained in the top 25. UT dropped out of the USA TODAY Coaches Poll for the first time since the final poll of 2008-09 and for only the second time ever.
Three Tennessee players who hail from the mid-state will make their return to Middle Tennessee this week.
Senior forward Bashaara Graves (Clarksville/Clarksville High School) will make her final trip to Memorial Gymnasium as a Lady Vol. UT is 2-1 in Nashville during her Tennessee career and 6-1 vs. Vanderbilt. Graves has three double-figure scoring efforts and one double-figure rebounding total vs. Vanderbilt, but she hasn't had one since 2013-14. Graves had 16/8 and 13/7 efforts as a freshman, and she posted 13/5 and 6/10 efforts in her sophomore season. She has had three or more assists in her last three games vs. the `Dores.
Sophomore guard Alexa Middleton (Murfreesboro, TN/Riverdale H.S.) will make her second visit to Vandy as a Lady Vol, and is 1-0 in Memorial Gym and 3-0 overall.
Freshman Meme Jackson (Murfreesboro, Tenn./Blackman H.S.) will head to Vandy for the first time as a Lady Vol and is 1-0 overall vs. the `Dores.
About the Tennessee Lady Vols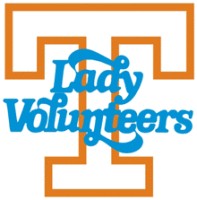 The Lady Vols have played a brutal slate this season, facing what the NCAA ranks as the toughest strength of schedule in the nation. Because of that, Tennessee remains at No. 15 in this week's RPI and at No. 25 in the AP poll despite a 14-9 record.
Diamond DeShields is Tennessee's leading scorer at 13.7 per game, but five different Lady Vol underclassmen have combined to pace UT over the past three games.
Jordan Reynolds had 16 vs. Texas A&M, Mercedes Russell and DeShields scored 15 vs. Arkansas and Jaime Nared and Te'a Cooper produced 17 each vs. Alabama.
Russell is UT's only other player scoring in double figures at 10.9 per game. On the boards, Russell averages 8.8 rebounds per contest to pace UT, and she has led the team with 13, 11 and 9 boards vs. Alabama, Arkansas and Texas A&M, respectively, over the last three games.
Holly Warlick is in her fourth season as Tennessee's head coach, and she possesses an impressive 100-29 record during that time. She is only the 17th women's basketball coach to reach 100 wins in her first four seasons at the NCAA Division I level.
About the Vanderbilt Commodores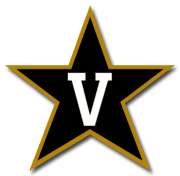 Vanderbilt is led by guard Christa Reed, who is the team's only player averaging in double figures at 11.0 per contest. Reed hits 44.8% from the field, 45.2% from the three-point arc and 79.5% from the charity stripe. Marqu'es Webb is Vandy's leader on the boards, grabbing 5.4 per contest.
The Commodores erased a 22-point second half deficit vs. Arkansas on Monday night with a 22-8 fourth quarter, but the Razorbacks' Malica Monk came up with a loose ball and converted a game-winning layup as the final buzzer sounded.
Rachel Bell scored 12 points to lead the Commodores (15-8, 4-6), who trailed 47-25 late in the third quarter before roaring back with a 24-2 run and eventually taking a one-point lead on two occasions in the final two minutes.
Melanie Balcomb is in her 14th season as the head coach of Vanderbilt, producing a 307-142 record during that time and a 470-246 mark in her 23rd year overall.
The Series Vs. Vanderbilt
Tennessee holds a 66-9 all-time record vs. Vanderbilt, dating back to January 18th, 1976. The Lady Vols are a perfect 31-0 in Knoxville, 25-7 vs. the Commodores in Nashville, and 10-2 at neutral sites, with the latter being all postseason contests.
In the last 10 meetings in Nashville, Tennessee has a 7-3 record vs. Vandy, but UT is only 3-2 in its last five visits to Memorial Gymnasium. These squads have been to overtime on one occasion, with Tennessee seizing a 92-79 decision in Nashville on January 19th, 1997.
Holly Warlick is 6-1 as head coach vs. Vanderbilt, including 4-0 in Knoxville and 2-1 in Nashville.
Tennessee's senior class of Bashaara Graves and Nia Moore has a 6-1 record vs. Vanderbilt, including 4-0 in Knoxville and 2-1 in Nashville.
Strangely enough, UT has held Vandy to 49 points in each of the past three meetings. The first of those games came last season at Memorial Gym in Nashville, as the #7/9 Lady Vols held off Vanderbilt, 57-49, on January 5th, 2015.
That 49-point total by Vandy was the lowest scored by the Commodores in Nashville in the UT series since VU tallied 27 in a 96-27 loss in the first meeting on January 18th, 1976. UT's victorious 57-point sum in last year's meeting in Nashville, meanwhile, was the lowest ever by the Lady Vols in the series.
Tennessee later scored 79 at home on March 3rd in the 2015 regular season finale and once again held Vandy to only 49 points.
That contest was Senior Day for Cierra Burdick, Nashville native Isabelle Harrison and Ariel Massengale, and it featured a special, final-second return to the court by the injured Harrison, who was lost for the season due to a torn ACL in her knee vs. Kentucky.
The third straight 49-point effort by VU came on January 21st this season, as the Lady Vols prevailed, 58-49 in Knoxville.
Warlick had a hand as a player in the #4 Lady Vols' 77-53 road victory over Vanderbilt on November 21st, 1979.
The senior point guard dished out a game-high 10 assists and added four points and a rebound with only one turnover in 27 minutes of action in her only career contest vs. the Commodores.
Broadcast Information
TV |  SEC Network
Play by Play: Cara Capuano
Analyst: Steffi Sorensen
---
Radio | Lady Vol Network
Play by Play: Mickey Dearstone
---
Online/Mobile
www.UTsports.com
Free audio stream only
www.WatchESPN.com
Free video stream to registered cable subscribers