Clarksville, TN – Last night the Clarksville Police Department had at least three occurrences where a vehicle with occupants impersonating Clarksville Police Officers pulled over citizens.
In all three instances the victims described a white 4 door car that appeared to be a Pontiac Grand Am/Grand Prix, with a flashing red and blue light on the dash, approximately the size of a cell phone. One victim also advised that the suspect vehicle had a front license plate with a "beach scene".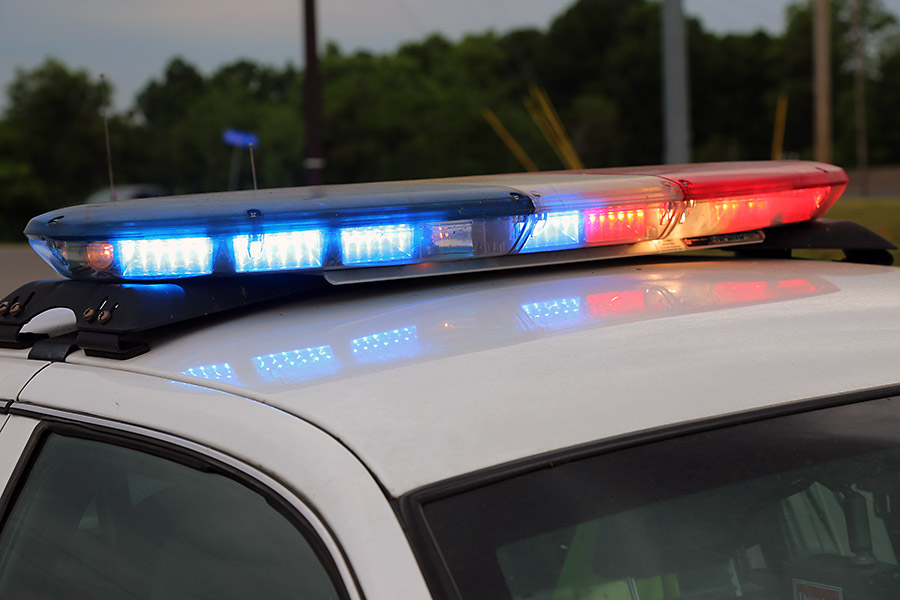 The vehicle was occupied by 2 white males (1 dark tanned, possibly Hispanic) wearing graphic t-shirts and khakis/shorts. They were in their mid-twenties, with military style haircuts.
The males approached drivers for various reasons, such as "speeding a little" or "the vehicle matches a description…", and "rearview mirror being broken."  In some cases the males asked for drugs, money, or for the victims to change locations several blocks away from the location of the "stop" to more secluded areas.
One male presented a badge that is similar to the one worn by the Montgomery County Sheriff's Office, except it was a 5 pointed star instead of a 7-point star that the MCSO actually uses. The other male also had a portable radio, much like one that officers for both agencies do wear.
The males have identified themselves to victims as Clarksville Police Officers.
All known stops occurred in the area of Crossland Avenue, Glen Street, and Madison Street.
One of the vehicles stopped by the suspects contained two actual deputies with MCSO.
Clarksville Police Department Advises
During a traffic stop, Police will not ask you to move to a more secluded area. You may actually try to get to a well-lit area, if it is close as long as it is safe for both you and the Officers.
When stopped by law enforcement, you can call 911 and give your location to check if a Police Officer has informed dispatch about a traffic stop at that location if you have concerns about the legitimacy of the traffic stop. This can also alert Police to a possible Police Impersonation incident.
The Clarksville Police Department only uses blue lights.
Police Officers always carry their department identification if you were to have any problems.