UT Athletics Department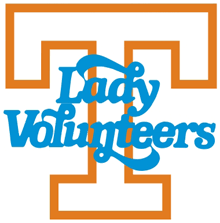 Knoxville, TN – The Tennessee women's basketball team is headed to the NCAA Women's Basketball Tournament for the 35th time.
The Lady Vols are seeded No. 7 in the Sioux Falls Regional and will play No. 10 seed Green Bay in the first round at 2:00pm PT (5:00pm ET/4:00pm CT) on Friday at Wells Fargo Arena in Tempe, AZ.
The game will be televised by ESPN2 and also carried on the Lady Vol Radio Network.
The Lady Vols (19-13) and Phoenix (28-4) will meet for the second time. The programs previously met on November 26th, 1996, with #5/5 UT winning, 71-36, in Knoxville.
Green Bay hails from the Horizon League, and Tennessee is 4-0 all-time vs. that conference with the last win coming in 2013 over Oakland, 84-50, in Knoxville.
"Obviously we are excited to get into the tournament, and I'm familiar with Green Bay," Warlick said. "They are a tough opponent for us in the first round.
"We've had three quality, very productive practices. I think it started right after our Alabama game. I think we've built on that and built on going to the SEC Tournament. I like our focus; I like how hard we are practicing. I am really pleased with where we are and how focused we are."
No. 2 seed Arizona State (25-6), the host school with its highest seed ever, and No. 15 New Mexico State (26-4) play in the other Tempe first round contest at 4:30pm PT (7:30pm ET/6:30pm CT) Friday. The victors of the two first round games meet on Sunday in the second round. Time and network will be announced later.
The Lady Vols, who are 120-26 all-time in NCAA play, are the only school to appear in all 35 tournaments, winning eight national championships. Green Bay, meanwhile is making its seventh trip in the past eight seasons after winning its 18th-straight regular season league title and following it with the 2016 Horizon League Tournament crown.
Tennessee played 16 of the 64 teams in the NCAA Tournament field this season, including eight SEC foes and eight non-conference opponents, facing Mississippi State and Texas A&M twice. UT also faced South Carolina, Notre Dame, Oregon State, Texas, Stanford, Kentucky, Syracuse, Florida, Chattanooga, Missouri, Auburn, Albany, Georgia and Central Arkansas.
Press Conference –
Holly Warlick
Press Conference –
Bashaara Graves and Diamond DeShields