Written by Sgt. Neysa Canfield
101st Sustainment Brigade, 101st Airborne Division (AA) Public Affairs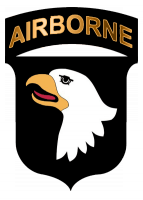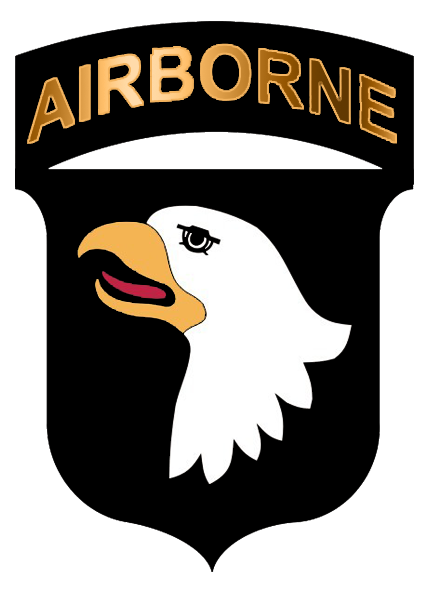 Fort Campbell, KY – Soldiers with 58th Signal Company, 101st Special Troops Battalion, 101st Airborne Division (Air Assault), set out to sharpen their tactical and technical skills during a week-long field training exercise on Fort Campbell, Kentucky, March 14th-18th.
"The intent of this training exercise was to have the Soldiers establish a signal site, place their defense for the site and to set up their signal assemblages for their individual teams," said 1st Sgt. Mark Gomez Sr., first sergeant for 58th Sig. Company.
In the past, "Spartan" Company has focused mainly on their technical skills. This time around the Spartans were able to train and grasp a well-rounded understanding of why "Soldiering" skills are extremely important.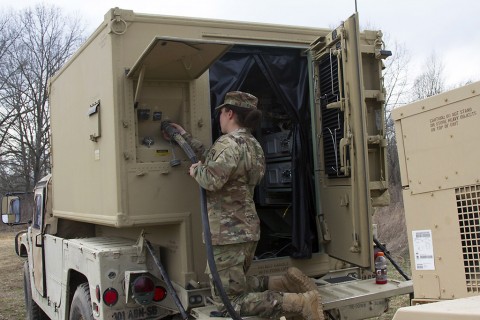 The company's exercise commenced with a sling load operation conducted by the Soldiers of Spartan Company. After transporting all of their equipment to their final destination, they began to set up their signal site from the ground up.
"It's a privilege to be part of the 101st Airborne Division and to be able to start off our FTX by transporting our equipment via Air Assault was an amazing feeling," said Cpl. Timothy Cruz, a team leader with 58th Sig. Company.
Although setting up the signal site was an important task for the Spartan team to accomplish, the command team wanted their Soldiers to get the experience of setting up their own perimeter defense.
"It was important for me that my Soldiers were tactically proficient and understand the concept of maneuver so we can effectively support our command," said Capt. Patrick Franks, commander for 58th Sig. Company and prior infantry corps. "Sometimes we get so focused on the technical side of our jobs and we lose sight that we are all still Soldiers and have to hone those skill level one tasks."
Cruz stated that months before this exercise they were taught how to set up a perimeter defense. Being able to do hands on training out in the field has given him and his Soldiers a better understanding of why it's so important.
"Its good training for now and for future instances," said Spc. Hermond Colvin, an information technology specialist with 58th Sig. Company. "We never know what type of unit we might go to next or even what type of environment we will arrive to on our next deployment."
Soldiers conducted convoy operations, sent reports to higher headquarters, and reacted to contact and improvised explosive devises. These skills went hand-in-hand with their technical skills of setting up a functional signal site and having reliable communication means for their command.
"Our goal is for these Soldiers to be able to master those skill level one tasks," said Gomez. "This type of training will better prepare them for when they progress in the Army into those twenty and thirty level tasks.
The Spartan command team added that another major reason for doing this company level exercise was because of the upcoming battalion defensive live fire exercise.
"This company FTX has given us the opportunity to identify any deficiencies we still might have," said Gomez. "We now have the opportunity to retrain our Soldiers before the battalion exercise. This will allow us to be successful."
Soldiers completed their week long field training exercise by loading their equipment and transporting it back to their motor pool to unload, clean and prepare for their next mission.
The Special Troops Battalion perimeter defensive live fire exercise will take place the last week of March. The Spartan team is nothing but ready to show their battalion what they are capable of providing both tactically and technically.