Austin Peay State University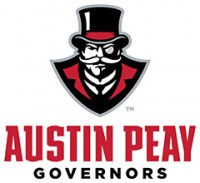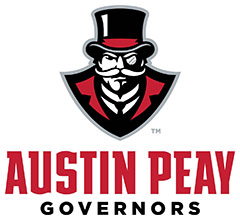 Clarksville, TN – Austin Peay State University Athletics, in conjunction with the APSU Alumni Relations Department, is pleased to welcome back a large group of athletic alumni during the coming months as part of the 2016-17 Athletic Alumni Reunions schedule.
July 21st-22nd, the Women's Golf Alumni Association, in conjunction with the annual Governors Golf Classic, with a mix-and-mingle in downtown Clarksville to go along with participation in APSU's annual fundraiser.
A trio of reunions are set for the weekend of September 9th-11th, with soccer enjoying its 15-year reunion after beginning play in 2001.

Alumni will enjoy the Govs September 9th contest against South Alabama and postgame reception, Saturday tailgate prior to the Govs home opener against Tennessee Tech and on-field recognition during the contest and cap the weekend with the Governors contest against Alabama A&M Sunday, September 11th.

Football's annual reunion takes place that same weekend, beginning with a reception and dinner at the Bud Barn, 5:00pm, Friday, September 9th and a 10:00am brunch the following morning. At noon, the football alumni will gather at Tailgate Alley at the Governors Club and will be honored on-field during that evening's contest against Tennessee Tech.

Track and Field and Cross Country also gather that weekend, specifically to highlight 40 years of women's track and field. A Friday night reception and visit to Tailgate Alley Saturday afternoon also will be part of the event, as will on-field recognition.

The next home football weekend will see a baseball reunion organized by former coach Joe Ellenburg (1973-80) that includes a Friday, September 30th dinner and tailgating and recognition during the Murray State game (October 1st) at Fortera Stadium.

Also scheduled for a fall reunion will be men's golf, a 50th anniversary celebration for the Governors golf team.

Looking well into the future, Austin Peay's annual basketball reunion is scheduled for January 21st, 2017. Both men and women's basketball alumni are invited back for a full day of activities, including a 10:00am brunch in the Dunn Center lobby and on-court recognition between games that evening.

All alumni are eligible for free tickets to events during the weekend of their reunion, but must request those tickets in advance of the weekend.

For questions and details on each alumni gathering, contact APSU Director of Alumni Relations Nikki Peterson at or 931.221.7291. As each event approaches, more details will be made public.



Sections
Sports
Topics
Alabama A&M, APSU, APSU Alumni Relations Office, APSU Athletics, APSU Cross Country, APSU Dunn Center, APSU Football, APSU Men's Cross Country, APSU Men's Football, APSU Soccer, APSU Sports, APSU Track and Field, APSU Women's Cross Country, APSU Women's Soccer, APSU Women's Track and Field, Austin Peay State University, Bud Barn, Clarksville TN, Downtown Clarksville, Fortera Stadium, fundraiser, Governors, Governors Golf Classic, Govs, Lady Govs, Murray State, Nikki Peterson, South Alabama, Tailgate Alley, Tennessee Tech