Clarksville, TN – The Twelfth Annual Clarksville Writers Conference will be held June 2nd and 3rd, 2016, on the campus of Austin Peay State University. The conference is put on by the Clarksville Arts and Heritage Development Council, in partnership with Austin Peay State University and the Tennessee Arts Commission.
We are very honored to have as this year's keynote speaker Jim Squires, former Tennessean reporter, former Chicago Tribune editor and author of much-buzzed-about political Roman a clef West End, published under the pen name Crockett White.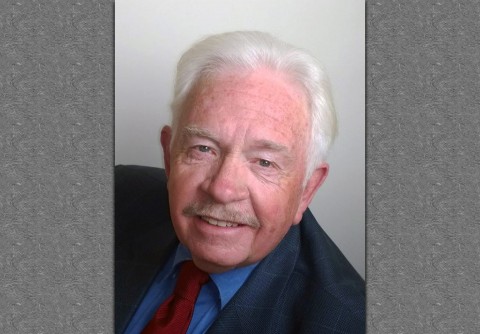 Squires will speak at Thursday evening's banquet at Club Level of Austin Peay State University's Governors Stadium, featuring a gorgeous view of this historic campus.
The conference banquet will be encompassed by two days of interesting presentations and valuable workshops on Thursday and Friday, June 2nd and 3rd, on the campus of Austin Peay State University.
Authors scheduled to speak include:
Scott Dannemiller, author of The Year without a Purchase: One Family's Quest to Stop Shopping and Start Connecting and the blog The Accidental Missionary;
Beverly Fisher, author of historical fiction novella Grace Among the Leavings, based on her grandfather's stories of his Civil War ancestor;
Tamara Leigh, USA Today bestselling, award-winning author of fourteen historical and contemporary romance novels including the Age Of Faith and The Feud series;
Alison Davis Lyne, freelance illustrator whose credits include eleven titles for Pelican Publishing, spot illustrations, magazine covers, children's books and greeting cards;
Joanne F. Miller, artist, blogger, author of Creating a Haven of Peace and co-author of Be Your Finest Art with fine artist Dorsey McHugh;
Jennifer Rawls, author of historical fiction novel The Vote, based on women's struggle for suffrage;
Jacob Rougemont, comic book writer and researcher for the Official Handbook of the Marvel Universe and Official Index to the Marvel Universe;
Michel Stone, South Carolina fiction writer and author of the critically acclaimed debut novel The Iguana Tree and the forthcoming Border Child;
Steven Womack, screenwriter and Edgar Award-winning author of eleven mystery/crime novels including Dead Folks' Blues, Murder Manual and Resurrection Bay;
Amy Wright, poet, nonfiction editor of Zone 3 Press, and author of two poetry collections, collaborative poetry book Creeks of the Upper South, and five chapbooks.
In addition to the scheduled presentations and workshops, free manuscript consultations with Ken Sherman, literary agent with Los Angeles-based Ken Sherman & Associates, are available to conference participants:
A complete package including all conference activities is offered, as well as a la carte options. Registrations must be postmarked by May 26th.
Visit the conference website at www.artsandheritage.us/writers for author bios, the conference schedule, registration information and more.
The 2016 Clarksville Writers Conference is made possible in part through the generous support of the Clarksville Arts & Heritage Development Council, Austin Peay State University, Tennessee Arts Commission, City of Clarksville, Gannett Foundation / The Leaf-Chronicle, Dr. Howard & Patricia Winn, APSU Office of Academic Affairs, Middle Tennessee Tourism Council, Fort Campbell Spouses' Club, and the Customs House Museum and Cultural Center.
Additional sponsors include Dee Boaz, Ned & Jacqueline Crouch, Dave & Jennie Beth Johnston, Joan & Durward Harris, Rafael Prieto & Jacquelyn Branham, and Sue Culverhouse. The conference was developed in 2005 by Patricia Winn.