Nashville, TN – Summertime is the ideal season for traveling and road trips.
The Tennessee Department of Commerce & Insurance's (TDCI) Division of Consumer Affairs offers tips to help consumers prepare their car for the trip and to avoid automotive repair scams prior to traveling this summer.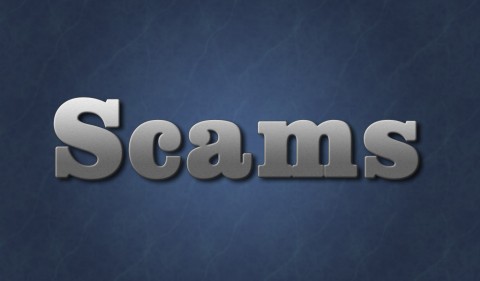 "If you're getting ready to hit the highway for a summer road trip, it's important to make sure your vehicle is properly maintained to prevent the need for unanticipated car repairs," said TDCI Deputy Commissioner Bill Giannini.
In 2015, the Division of Consumer Affairs received more than 180 consumer complaints related to automotive repairs.
Here are a few road trip safety tips to help consumers avoid filing a complaint:
Prepare an emergency road kit.
Preparing an emergency road kit promotes safety, reduces stress and may help you get back on the road faster. Your emergency roadside kit may include emergency roadside assistance contact information, up-to-date automobile insurance, a first aid kit, a flashlight, water, extra fuel, a spare tire, jumper cables, a toolkit and more.
Conduct your own comprehensive vehicle inspection.
Before you leave town, take time to inspect your vehicle by referring to the vehicle's owner's manual or by visiting your dealership. Odd noises, a sudden shake or shimmy, or anything out of the ordinary can be an early indication of a potential problem.  A comprehensive vehicle inspection includes:
Checking the levels of all vital fluids (engine oil, coolant, transmission fluid, brake fluid, power-steering fluid, and windshield washer fluid)
Examining all belts for cracks, worn spots or shredding fabric reinforcement
Checking hoses for cracks in the inner liner
Testing the battery
Testing the brakes
Testing the tire pressure
If you aren't comfortable inspecting your vehicle and want to leave these important duties to the experts, review these auto repair service tips before you entrust your vehicle to an unfamiliar maintenance company:
Seek references. Contact your auto insurance company to request a list of preferred auto repair shops in the area. Search online reviews to read ratings and comments offered by previous customers. Ask around; local residents and friends may offer recommendations.
Check for complaints. Contact the Division of Consumer Affairs at or 800.342.8385 to ask if prior complaints have been reported against the auto repair company. You may also visit www.bbb.org to check out your local Better Business Bureau's ratings and reviews.
Does the shop seem professional?
A quality automotive repair shop should have a neat and well-organized service floor and modern equipment. The staff should be courteous and willing to answer all of your questions. Look for updated certifications, such as the Automotive Service Excellence Seal, the National Institute for Automotive Service Excellence and the Automobile Association of America certification.
Get a written estimate. Before you authorize any repairs, request an estimate in writing that reflects all costs for parts and labor.  Ensure that the company agrees, in writing, to contact you for approval before performing work that exceeds a certain dollar amount.
Ask to see repairs. Before you pay, request to see exactly what was done. Ask the shop to visually show what parts were replaced or repaired. You may also ask to see the old parts that were replaced.
Final bill higher than the estimate? Ask the shop to explain any unanticipated charges. Review the invoice to ensure the work is itemized, including parts, repairs and guarantees. This offers proof of coverage under the service guarantee, in case problems arise after you leave.
Watch out for waiving the deductible. If the shop offers to help you recover or "waive" your insurance deductible, this is a red flag not to use this auto repair company. For example, a mechanic might suggest installing a used part, billing your insurance company for a new one, and passing on the illegal cost savings to you. This is insurance fraud.
To report insurance fraud in the State of Tennessee, contact the Tennessee Division of Insurance at www.tn.gov/insurance or 800.792.7573 or to file a complaint against an automotive repair company in the State of Tennessee, visit www.tn.gov/consumer