Written by Sgt. Neysa Canfield
101st Sustainment Brigade, 101st Airborne Division (AA) Public Affairs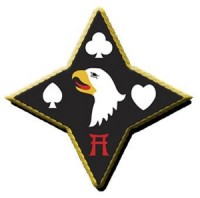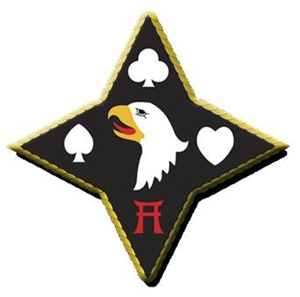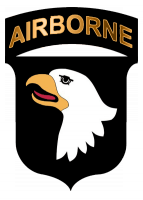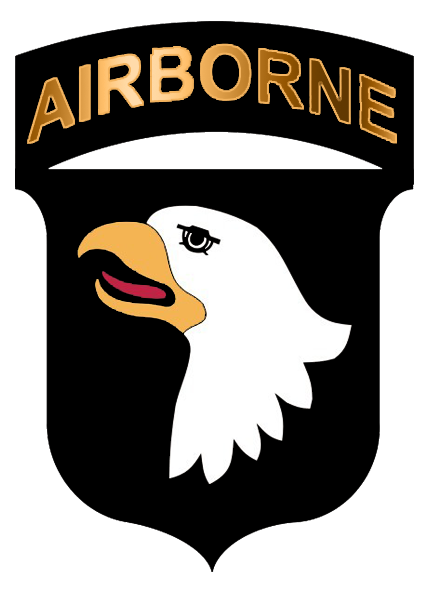 Fort Campbell, KY – Sometimes the burdens Soldiers bear can feel like a 50-pound rucksack weighing them down physically, mentally and emotionally.
That burden can lead a Soldier to take his or her life, if not properly mitigated.
As part of National Suicide Prevention Awareness Month, Soldiers of 129th Combat Sustainment Support Battalion, 101st Airborne Division (Air Assault) Sustainment Brigade, 101st Abn. Div., conducted the Burden Bearer Challenge, September 20th, here.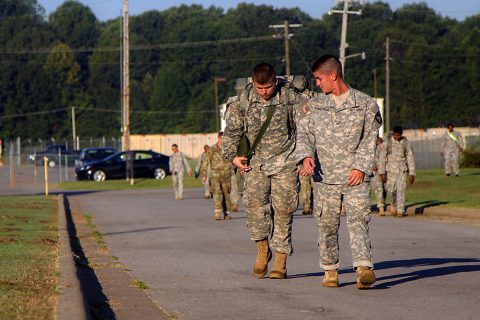 Leaders of the battalion emphasized the recognition of warning signs, suicide intervention and other suicide prevention skills during the event.
Two-man teams from each company within 129th CSSB strapped on a 50-pound rucksack to symbolize the burdens they carry, and began their four-mile ruck march.
The team members assisted each other in carrying the rucksack during the four-mile route, where there were two stops to receive resiliency training.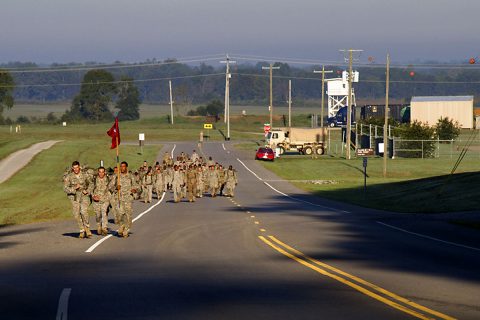 Capt. Joel Britton, chaplain for 129th CSSB, 101st Abn. Div. Sust. Bde., 101st Abn. Div., led the event.
"I feel it's important that we continuously highlight where the resources are [for staying resilient and suicide prevention] whether it's the chaplain, ACS (Army Community Service), behavioral health or MFLC (Military and Family Life Counselor)," said Britton. "The less resilient a Soldier is, the more prone they are to have thoughts of suicide."
During the two stops, Soldiers were divided into teams of four to conduct exercises from two different modules of the Master Resiliency Training program. Some of the skills taught were real time resiliency and how to put situations into perspective.
Sgt. Jose Peña, a squad leader in the Ground Support Equipment Platoon, 584th Support Maintenance Company, 129th CSSB, 101st Abn. Div. Sust. Bde., 101st Abn. Div., said for him, the rucksack symbolized the everyday struggle that Soldiers deal with or carry with them.
"We forget to be resilient at times and begin to focus on the negatives," said Peña. "It was nice to have a refresher and see those tools available to for us because they truly help."
Peña, who partnered with one of his Soldiers during the challenge, said in his platoon all the noncommissioned officers try to stay as engaged as they can with their Soldiers.
"One thing we like to do [in our platoon] is start the day with something positive," explained Peña. "Out of every negative situation you go through, you can always find a positive side to it."
Britton, who arrived to the unit in August, said it's important to conduct resiliency training events and that he will continue to conduct interactive events such as the Burden Bearer Challenge to better educate the Soldiers of the different resources available for them to use during difficult times.
"I believe that the more we are willing to help each other out during one another's burden, the stronger we are going to be as a team," said Britton.