Written by 1st Lt. Daniel Johnson
2nd Brigade Combat Team, 101st Airborne Division (AA) Public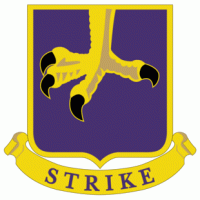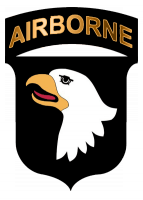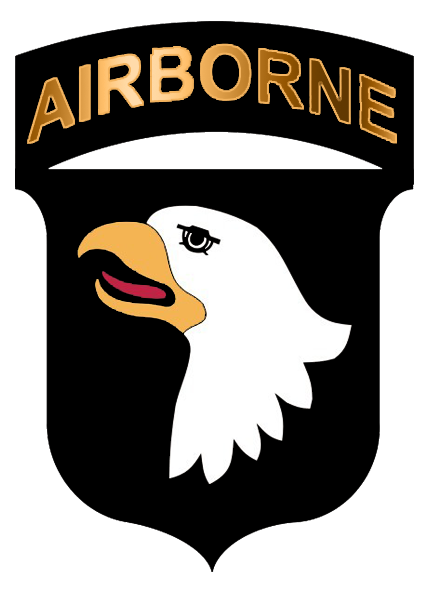 Erbil, Iraq – Throughout Iraq, U.S. Soldiers assigned to 2nd Brigade Combat Team, 101st Airborne Division (Air Assault), "Task Force Strike," are finding ways to stay mentally, physically, and spiritually resilient. They are deployed to the country in support of Operation Inherent Resolve and are now midway through their tour.
One common way Soldiers relieve stress is through physical activity. Once gym facilities were established at Camp Swift, unit leadership organized a workout competition event for Soldiers to test their physical fitness goals.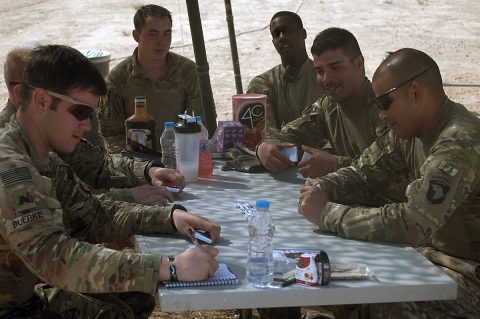 "We decided to do the weightlifting tournaments to motivate Soldiers to stay fit and give them something to reach for," said Capt. Jacob Thomson, the battalion signal officer for 1st Squadron, 75th Cavalry Regiment, Task Force Strike. "We continue to do the event so Soldiers can see where they were after the first competition and strive to reach their next goal."
Over 50 personnel attended the first event, including key leaders like Task Force Strike's commander, U.S. Col. Brett G. Sylvia.
Participants tested their strength during the 1000-pound competition, which drew an immense audience aside from the participants.
"I think our command does a really good job here," said Sgt. Mason Graham, a Soldier with Company C, 1-75th, who participates in the fitness events. "We incorporate MWR events as best we can. We don't really have a MWR [here at Swift], so it's important to come together as a team and do things. It takes your mind off of work and everybody loves a good competition."
Others on the deployment stay motivated by following sports or playing them. Sgt. Jeremy Gile, a communications sergeant with the 39th Brigade Engineer Battalion, Task Force Strike, watches football during the weekend in Erbil. He also participates in the pickup games that sometimes occur.
"Most of us enjoy sports," said Gile. "It's a way to relax and unwind. I like to watch football at the MWR with my battle buddies. Soldiers sometimes throw a football or play basketball on spare time to get away from the day to day grind."
At locations such as the Kara Soar Base, movie nights are another way that Soldiers relax. The nights became a tradition as soon as enough power could be provided to the Soldiers in their sleeping areas.
"One of the most morale-boosting moments out here was when we got power," said Pfc. Jacob Kernodle, a Soldier deployed with Troop A, 1-75th. "We could actually get onto our laptops we brought from home and watch movies. It allows us to take our mind off this place for a little while and puts our minds at ease."
Soldiers have also found ways to stay focused by helping others at home during their deployment. In Erbil, 1st Lt. Katlin Forward and 1st. Lt Amanda Veen are platoon leaders in Company D, 39th Brigade Engineer Battalion. Along with others in their unit, they have started a team to help fight against cancer. Team members are easy to spot, as their heads are shorn bald.
"So far we've even had people at other locations, like Camp Swift, shave their heads," said Forward, who is herself a cancer survivor. After overcoming the illness, she strived to become an officer in the U.S. Army. "It was kind of hard to get people to shave their heads at first, but after some people volunteered, more joined in."
Veen also has a personal connection to the event. Members of her family have suffered from the illness.
"Both of my grandparents died of cancer," said Veen. "It touches everyone and it's important to do what you can. Especially for Soldiers that are deployed; the event is a morale raiser. They know that even though they're here [in Iraq] they can help people back home."
No matter the method, the Soldiers are continuing on with their duties. With only a few months left in their deployment, they can also use another thought to motivate them – returning home.