Tennessee Titans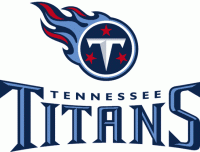 Nashville, TN – The National Football League, the NFL Players Association and the American Cancer Society are teaming up for the eighth year to support October's National Breast Cancer Awareness Month with "A Crucial Catch: Annual Screening Saves Lives," campaign, reminding women about the importance of having a regular mammogram.
The Tennessee Titans will kick off breast cancer awareness month this week in a variety of ways, including honoring survivors on the field at the game.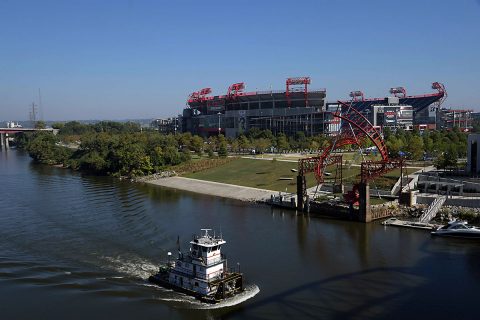 Additionally, all fans attending the contest at Nissan Stadium will receive a pink Titan Up rally flag, courtesy of Saint Thomas Health.
Fans will also receive pink ribbons courtesy of the Zeta Tau Alpha Nashville Alumnae Chapter.
Prior to kickoff, the Titans and Saint Thomas Health will honor male and female breast cancer survivors on-field.
Following the contest, the Titans will donate new and game-worn pink apparel and equipment to four local high school football teams in an effort to promote the importance of annual screenings and early detection at the high school level.
On October 25th, the Titans will support A Crucial Catch Day at Matthew Walker Comprehensive Health Center. Titans players and cheerleaders will be onsite to support women as they are screened for breast cancer.
Since 2009, nearly $15 million has been raised for the American Cancer Society through the partnership, with the majority of contributions coming from the sale of pink merchandise at retail and the NFL Auction website.
One-hundred percent of proceeds from pink products auctioned on NFL Auction go directly to the American Cancer Society. The NFL does not profit from the sale or auction of pink merchandise. Fans may learn more information about A Crucial Catch at www.nfl.com/pink
Fans may donate directly to the American Cancer Society at www.cancer.org/donate
Money raised through A Crucial Catch supports the American Cancer Society's Community Health Advocates implementing Nationwide Grants for Empowerment and Equity (CHANGE) program. This initiative provides outreach and breast cancer screenings to women in underserved communities.
Healthcare centers in all 32 NFL team markets will receive a $50,000 CHANGE grant to increase access to screenings and additional cancer prevention and early detection programs. Since 2012, grant recipients have contributed to more than 120,000 screenings, and more than 260,000 education and outreach interventions have been provided to women on the benefits and importance of breast cancer screenings.
The NFL will again work with the American Cancer Society and CHANGE grant recipients to recognize the third annual A Crucial Catch Day on October 25th. On that day, all 32 grant recipients will host education sessions and/or screenings in their communities, and many NFL teams will participate in these educational activities, bringing these potentially life-saving messages and screening services to the women who need them most.
Fans may participate in A Crucial Catch and join the fight against breast cancer by visiting NFL.com/pink to sign up for a personal screening reminder, donate to the American Cancer Society, and post a social pledge to get screened or to help a loved one to make time to get screened.
NFL Breast Cancer Awareness Games Will Feature
Game balls with pink ribbon decals used for every down and pink kicking tees
Pink equipment for players including: cleats, wristbands, gloves, sideline caps, helmet decals, captains' patches, chin straps, shoe laces, skull caps, sideline towels, and quarterback towels
Pink coins used for the coin toss
Team-specific New Era hats with pink accents for coaches and sideline personnel
Pink ribbon pins for coaches and teams
Pink caps, wristbands, whistles and pins for game officials
On-field pink ribbon stencils and A Crucial Catch wall banners
Pink goal post padding in end zones
Breast cancer awareness pompoms, shirts and wristbands for cheerleaders
Game-worn pink merchandise and footballs will be autographed and auctioned at NFL Auction (www.nfl.com/auction). All NFL Auction proceeds from the sale of breast cancer awareness items during the month of October will go to the American Cancer Society. Special pink merchandise will be available at various retailers, including NFLShop.com, neweracap.com, nike.com, in-stadium retail stores, at Dick's Sporting Goods, Lids and more. All of the NFL's proceeds from pink product sales go to the American Cancer Society.
Many NFL partners will again support A Crucial Catch this season. From cleats to gloves, towels to caps, NFL partners, including Gatorade, Nike, Under Armour, New Era and Wilson, are creating pink merchandise for breast cancer awareness games. EA will offer pink "Ultimate Team" cards in Madden NFL 17 during the month of October with proceeds supporting the American Cancer Society.
For the first time, Dannon is teaming with the NFL and the American Cancer Society to support A Crucial Catch and National Breast Cancer Awareness Month in a special way. Dannon, the Official Yogurt Sponsor of the NFL, will contribute up to $500,000 of proceeds in the month of October to help provide breast cancer screenings and education in communities across the country through CHANGE grants. For more information, visit www/Dannon.com/ACrucialCatch
Ticketmaster, the Official Ticket Exchange of the NFL and NFL clubs, will contribute one dollar for every NFL ticket sold on Ticketmaster and the NFL Ticket Exchange in Weeks 5, 6 and 7 to the American Cancer Society, up to $35,000. Ticketmaster will also print pink tickets throughout the month of October.