Clarksville, TN – When school started in August 2016, Kenwood High School's JROTC cadets began their learning project which focused on Domestic Violence Awareness Advocacy.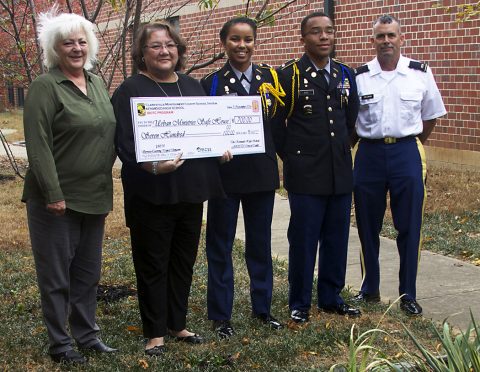 Since then, they have completed a comprehensive undertaking which included: completing classes on anger management and violence prevention; coordinating a community walk involving 600 students to raise awareness and money; presenting programs on domestic violence prevention; creating and distributing hotline pamphlets; creating advocacy posters and participating in cleaning up a garden at the school, dedicated to the late Pam Herring (Cooper), who was an assistant principal at Kenwood when she was the victim of domestic violence in 2007.
The students exceeded their money-raising goal and this week presented a $700.00 check to SafeHouse.