Written by Staff Sgt. Kimberly Lessmeister
101st Sustainment Brigade, 101st Airborne Division (AA) Public Affairs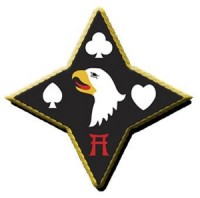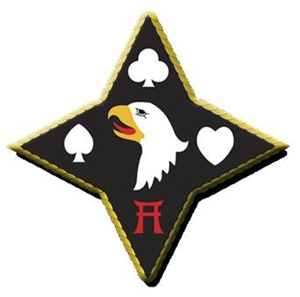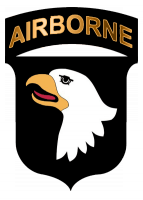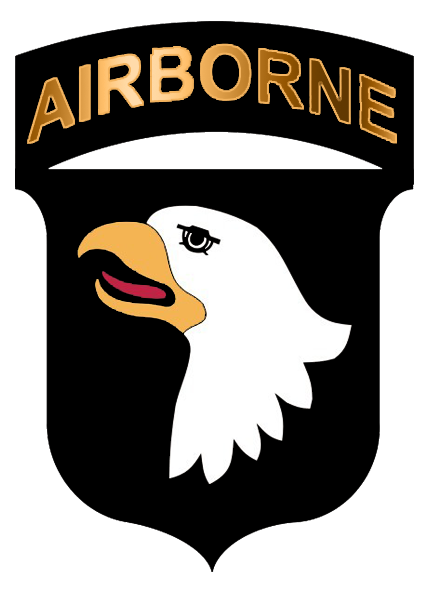 Fort Campbell, KY – Sgt. 1st Class Ashley Davis had a very personal reason for wanting to be a Sexual Assault Response Coordinator.
After watching a close family member deal with the repercussions of being sexually assaulted, she felt it was her duty to help those in similar situations.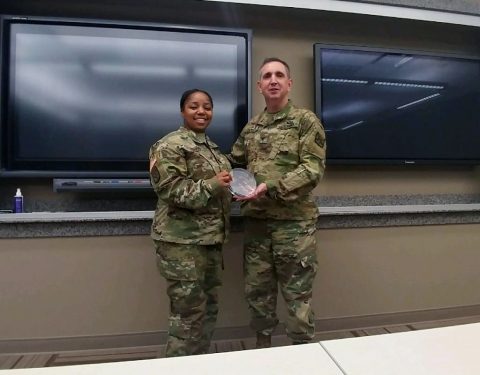 It was her compassion and leadership skills that landed her not only the spot as the new 101st Airborne Division (Air Assault) Sustainment Brigade "Lifeliners," 101st Abn. Div. SARC, but also the Sexual Harassment/Assault Response and Prevention Program Spirit Award at Sexual Assault Response Coordinator/Victim Advocate Career Course, at Fort Leavenworth, Kansas.
According to an email from the director of the SHARP Academy, Col. Geoff Catlett, the SHARP Spirit Award "recognizes an exceptional graduate, selected by both peers and instructors, whose outstanding professionalism, academic achievement, and course contributions embody the spirit of the Academy."
"Davis' performance epitomizes our effort to build a culture of dignity and respect, and she is a credit to both the Army and the 101st Sustainment Brigade," Catlett said via email.
During the seven-week course, Davis said along with in-depth SHARP and SARC information, she also learned about self-awareness and how to separate being a leader versus being a SARC.
"Being a leader, sometimes we want to jump forward to taking care of a Soldier … but being a SARC, we have to ultimately give the survivor the responsibility of making their own choices," she said. "We have to ultimately give them the options [and give] them that power back that someone took from them."
Part of being a SARC is also learning to balance those duties with home life, Davis added.
"Throughout the course, I had personal issues going on at home that could have affected me, but with the strength of God I was able to push forward and still be positive," she said.
Her classmates contributed to her positivity, Davis said.
"I told [the class] once I did receive the award that not only did I have an impact on them, but they had an impact on me to get up every day and put on this uniform and drive on every day regardless of any trials I was dealing with," said Davis.
The senior enlisted adviser for 101st Abn. Div. Sust. Bde., 101st Abn. Div., Command Sgt. Maj. Michael Perry, said Davis receiving the SHARP Spirit Award validates why he and brigade commander, Col. Stanley Sliwinski, chose her to be the brigade SARC.
"She went there and she distinguished herself among 23 classmates who all had the same opportunity to earn that achievement in that course," he said. "We're very proud of her individual accomplishment … and it also confirms the commitment, the professionalism and the passion that she is going to bring while serving in that capacity for our Soldiers across the Lifeliner Brigade."
To Davis, earning the award showed that she is sincere about her job, she said.
"I think that tells the command team that I'm going to take pride in their program and helping others, helping the unit run the mission successfully, and hopefully planting the seeds to where people start coming forward and reporting if there are any issues," said Davis.
As the brigade SARC, Davis said her main goal is to continue to build trust in the SHARP Program.
"My goal is to embrace what I do, embrace others, help survivors, and bring more of a positive outlook not only to the brigade, but the Army as whole as I can with the SHARP Program," Davis said.