Tennessee Athletics Department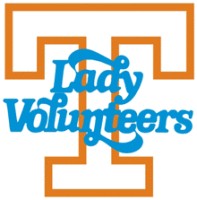 Knoxville, TN – Jaime Nared drained the winning jumper with 10.3 seconds remaining, Diamond DeShields scored 20 points and Tennessee clawed its way back to seize a 71-69 upset win over No. 6/6 Notre Dame on Monday at Thompson-Boling Arena.
After trailing for most of the game, the Lady Vols (11-6) flipped the script on Notre Dame (16-3) in an exciting fourth quarter. The win was Tennessee's first against Notre Dame since March 30th, 2008, ending a six-game losing streak to the Fighting Irish.
DeShields' high-energy play at both ends of the floor to start the fourth turned a nine point deficit (62-53) into a two-point deficit (62-60). DeShields had eight points, five rebounds, one block and one assist in the fourth quarter to spark the Tennessee comeback while Notre Dame was just 3-for-14 in the fourth.
With under five minutes remaining, Schaquilla Nunn made back-to-back layups off offensive rebounds and UT trailed just 65-64. Mercedes Russell made two clutch free throws with 2:32 to go to keep it a one-score game and Meme Jackson buried a corner 3-pointer 1:22 left to put the Lady Vols up 69-67.
Notre Dame's Lindsay Allen quickly answered with a jumper to tie the game at 69-69. On UT's next possession, Nared connected from 15 feet to put Tennessee up 71-69.
DeShields was 7-of-17 from the floor and had six boards and four assists to go with her game-high 20 points. Russell had 13 points and four rebounds. Jordan Reynolds had 12 points on an efficient 6-of-10 shooting night to go with seven rebounds and four assists. Nared added 12 points, five boards and two assists.
Marina Mabrey led Notre Dame with 17 points and her 3-point shooting (3-for-5) and mid-range shooting kept the Fighting Irish in control for most of the contest. Arike Ogunbowale added 14 points.
Tennessee enjoyed a strong start, making five of its first six shots in the first three minutes of the game to build an 11-2 lead. The Fighting Irish responded by attacking the paint (12 points inside during the first quarter) and Mabrey knocked down a pair of 3-pointers from the left wing to put Notre Dame up 25-18 heading into the second quarter.
Erin Boley hit a 3-pointer at the buzzer to extend the Fighting Irish's lead to 44-31 at halftime. Notre Dame shot 57.6 percent from the floor in the first half. Russell led the Lady Vols with nine points before halftime.
UT went on a 13-5 run over the first five minutes of the third quarter and a jumper by Reynolds cut Notre Dame's lead to five at 49-44. The Fighting Irish answered with a 16-5 run to push its lead to 62-52 entering the fourth quarter.
After DeShields sparked the Tennessee comeback in the fourth quarter and Nared made the go-ahead bucket, the Lady Vols had fouls to spare and fouled three times in the final 10 seconds to disrupt Notre Dame's final possession. The Fighting Irish had to score off an inbound play with four seconds left to extend the game or go for the win. Russell deflected a 3-point attempt by Allen as the clock hit 0:00.
Super Comeback
Tennessee trailed by as much as 15 points in tonight's game, marking the Lady Vols' largest comeback since rallying from a 17-point deficit against Gonzaga on March 28th, 2015, in the NCAA Sweet Sixteen to defeat the Bulldogs, 73-69, in overtime.
Tonight's win also marked UT's second comeback victory over a ranked opponent this season. On December 18th, the Lady Vols rallied from an 11-point, first-quarter deficit to beat No. 10 Stanford, 59-51.
Russell Moves Up the Block List
Russell had two blocks in the win, giving her 135 for her career and tying her with Teresa Geter (1997-99) for eighth-most in Tennessee history.
Up Next for UT Lady Vols
Tennessee will next face Auburn on January 19th. The Lady Vols and the Tigers will play at 6:00pm CT with an online broadcast on SEC Network +. UT's next contest at Thompson-Boling Arena is January 22nd against Vanderbilt.