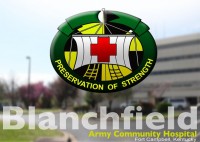 Fort Campbell, KY – Blanchfield Army Community Hospital's medical team is boosting community fitness and military readiness as Fort Campbell's Army Wellness Center opens with a ribbon cutting ceremony at 2:30pm March 21st, 2017.

The Army Wellness Center, Building 5662 Screaming Eagle Boulevard, is the 31st to open throughout the Army as part of a U.S. Army Medical Command initiative overseen by the Army Public Health Command. The AWC team provides standardized primary prevention programs and services designed to build and sustain good health and improve the overall healthy lifestyles of Soldiers, family members, retirees, and Department of Army civilians.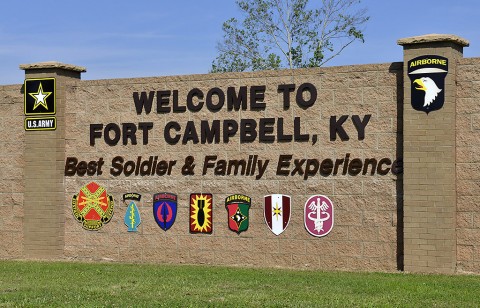 "Readiness is our number one mission at Fort Campbell and across the Army," said Maj. Gen. Andrew P. Poppas, commander of the 101st Airborne Division (Air Assault) and Fort Campbell. "We are excited to see the Army Wellness Center team collaborate with our command teams to support Soldiers' physical fitness standards and overall wellness. The battlefield is extremely demanding and it is important that all of our Soldiers are physically and spiritually fit. This center directly contributes to their preparation."
The 7,000-square-foot Wellness Center will offer metabolic and physical fitness assessments, body composition testing, biofeedback, health coaching, general wellness and tobacco education. Modern and traditional equipment used within the center can aid in enhancing and improving individual
outcomes.
"This has been a long time coming," said Col. Telita Crosland, BACH commander. "We are grateful to the 101st Airborne Division and Garrison leaders in recognizing the benefit of this service, enabling this facility to become a reality for our Fort Campbell community."
The Director, Jheri Weidensall, and her team of Allied Health professionals hold National Accreditations in Exercise and Sports Medicine. Assessments performed in the Wellness Center allow staff to effectively deliver six standardized core programs to help build and maintain a strong force.
"We plan to help units improve their readiness by utilizing state-of-the-art, evidence-based assessments that encourage a holistic approach to wellness for optimal health. Armed with the best technology, and a knowledgeable staff, we are eager to work with our Soldier Athletes to help fine tune their performance," said Weidensall.
The team takes into account an individual's physical, psychological and social circumstances when providing services in order to encourage success.
"We allow you to set goals and put you on the path to achieving your goals while walking the path with you," said Weidensall.
Programs are individualized to address your current needs, motivation and confidence level. It's that commitment to the individual that Weidensall contributes to client success.