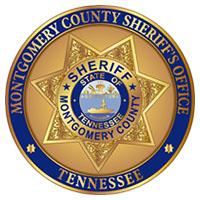 Clarksville, TN – Investigators with the Montgomery County Sheriff's Office have made a second arrest in the murder of Billy Pace Jr.
Jessica Lynn Summer Simo, 36, has been taken into custody and charged with first degree felony murder. Her bond is $500,000.
Pace's body was found in a wooded area near the 1000 block of Ross Lane on December 21st, 2016.
This is an active investigation. No further information is available at this time.
Anyone with information concerning this case is asked to contact Investigator Billy Wall at 931.648.0611 extension 13415.
You can also call Crime Stoppers at 931.645.TIPS (8477) or visit www.P3tips.com/591
Crime Stoppers offers up to a $1000.00 for information leading to the arrest and conviction of persons involved in a crime. All callers remain anonymous.
Jessica Simo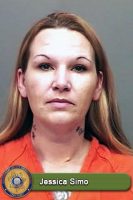 Name: Jessica Lynn Summer Simo
Gender: F
Race: W
Address: Drake Road, Adams, TN
Arresting Officer: Inman
Charged With: 1st Degree/Felony Murder
Booked Into: Montgomery County Jail
Bond: $500,000.00
For more on the story see:
Montgomery County Sheriff's Office finds Body off Ross Lane
Montgomery County Sheriff's Office makes arrest in Billy Pace Jr. Murder Case