Clarksville, TN – For anyone who has gone to Chick-Fil-A in the last 5-6 years, you know Katie Hildreth. She is the young lady working at Chick-Fil-A who would always speak to you, smile, always very positive, and about as hard working of a person as you could ever meet.
Also, she has been volunteering one day a week at the hospital for the last 12 years. By now, a lot of you know that Katie was diagnosed with Stage 4 Lymphoma in March.
She has been undergoing treatment, but according to her mom, has still been maintaining her positive and upbeat attitude.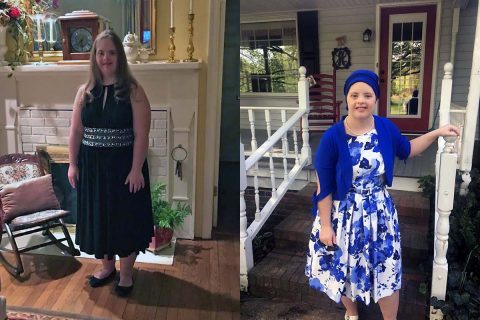 Now, is a good opportunity for those of who know Katie to say thank you for all the kindness and care she's displayed toward us. The thank you is not monetary, but personal.
On Thursday, May 18th, at 1:30pm, the Clarksville Police Department is going to take the opportunity to show Katie how much we appreciate her and support her battle against cancer. It will be a brief gathering, nothing formal.
Katie is fighting but still weak from the treatments. If you have a chance, stop by, it will mean more to her than any type of gift you could give her.
It will be in the parking lot behind Chick-Fil-A (Lowe's lower park lot).