Cunningham, TN – On Thursday, June 1st, 2017, Domino's Pizza on Highway 48 will be having their grand opening. They are offering medium 1-topping carry out pizzas for $3.99 all day.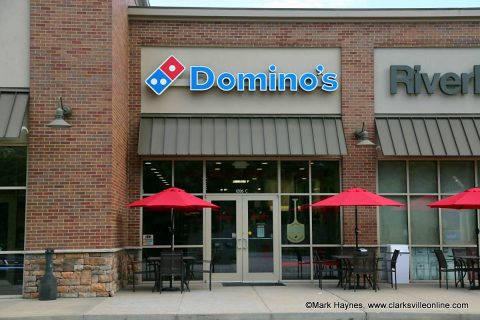 All of the proceeds from the carry out special this day will be going to Cunningham Volunteer Fire Department.
Everyone stop by, get some pizza and help support your local fire department while welcoming this new business to the area.
You can order in person, online or by calling 931.542.4220.
Domino's Pizza is located 1206 Highway 48, Suite C, in Clarksville, TN.
Thank you very much to Domino's for your generosity!
About the Cunningham Volunteer Fire Department
Cunningham Volunteer Fire Department was established in 1983 for fire protection in the Cunningham, TN area. Currently, there are 50 members of the department. The Cunningham Volunteer Fire Department responds to fires, motor vehicle accidents with injuries, hazardous material scenes, emergency medical calls, fire alarms and carbon monoxide alarms.
They are supported by our community through donations and fundraisers so that they can continue to provide these emergency services.
For more information, visit their website at: www.cunninghamvfd.com