Written by Sgt. Neysa Canfield
101st Sustainment Brigade, 101st Airborne Division (AA) Public Affairs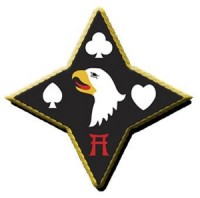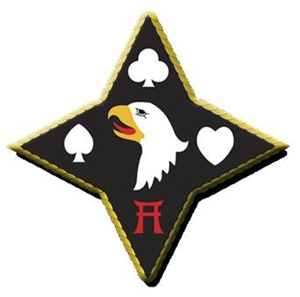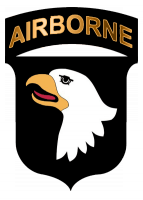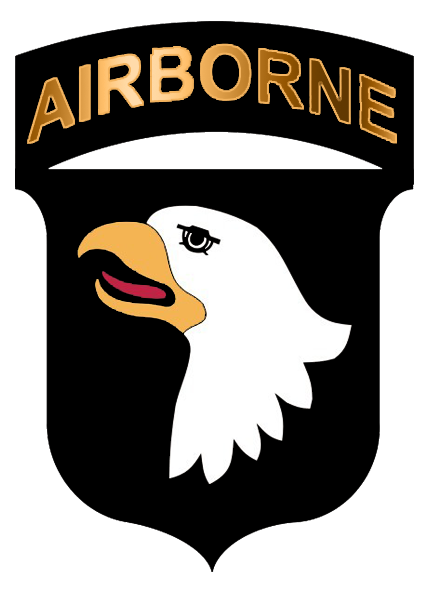 Fort Campbell, KY – Soldiers, Families and friends of 2nd Battalion, 44th Air Defense Artillery Regiment "Strike Fear," assigned to 108th Air Defense Artillery Brigade, and attached to the 101st Airborne Division (Air Assault) Sustainment Brigade, 101st Abn. Div., gathered, June 21st, at the division parade field for a change of command ceremony.
During the ceremony, Lt. Col. James C. Reese, outgoing commander, relinquished command of the Strike Fear Battalion to Lt. Col. Ryan L. Schrock, incoming commander.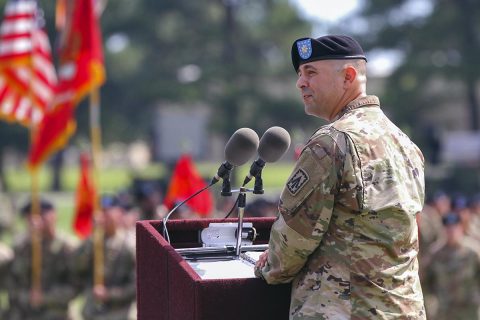 Reese, who took command of the battalion in 2015, said how honored he was to serve with battalion over the past two years during his speech.
"I am truly humbled to have served alongside some of the most professional, dedicated, and motivated Soldiers of all ways and [military occupational specialties]," said Reese. "To all the officers and [noncommissioned officers] of the battalion, you reinforced my strengths and mitigated my weaknesses, never letting a mission fail."
Col. Joseph McCallion, commander of 108th ADA Bde. "Spartans", traveled from Fort Bragg, North Carolina to oversee the ceremony.
During McCallion's speech, he praised the level of leadership Reese brought to the unit.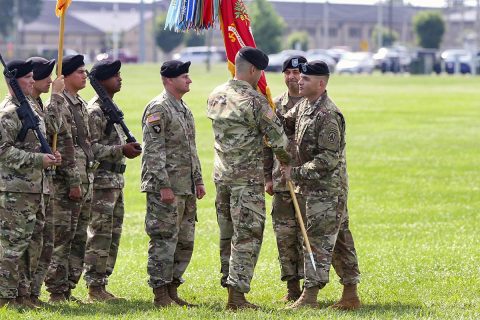 "At all metrics of readiness, the Strike Fear Battalion has been the most challenged over the last two years," said McCallion. "But they have demonstrated unmatched success within the Spartan Brigade, and that is a testament of the great leadership of Lt. Col. James Reese."
Reese, who will continue his service at Fort Knox, Kentucky as part of the U.S. Army Human Resource Command, had some advice for the incoming commander.
"You're about to take command of the most combat-experienced, best battalion in the branch," said Reese. "Two years will absolutely fly by, and the only advice I would give is to enjoy it because before you know it you will be standing here [saying goodbye]."
Schrock, who formerly served as a company commander in the battalion, addressed the Soldiers in formation during his speech.
"To the Soldiers and Families of the battalion, I know I have some big shoes to fill, but I am truly honored to join this amazing team."