Written by Whitney Delbridge Nichels
U.S. Army Warrior Care and Transition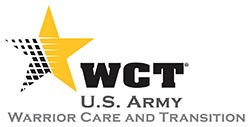 Chicago, IL – Those who know Spc. Mitchell Bombeck say, at a young age, he chose to serve our country, but in reality, service chose him.
His mother, Janelle Bombeck, a 33-year Air Force veteran, says most of their family members had the same calling – including her grandfather, father and all of her siblings.
"It's what we do. We serve our country," she said.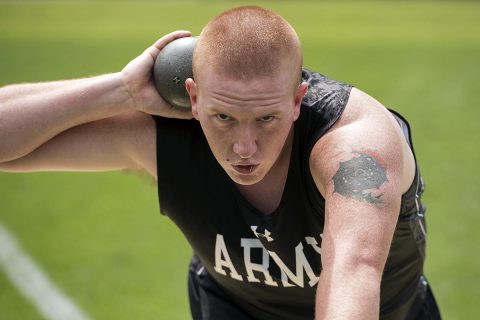 So when Bombeck entered the Army, he had what he describes as an "insider perspective." However, all the words of wisdom could not prepare him for his deployment in Kuwait.
"You can talk about it, but you can never fully experience it until it happens," Bombeck said.
It was there on deployment that Bombeck suffered a hip injury that sent him to the Warrior Transition Battalion at Fort Campbell, KY. But after barely being able to walk, Bombeck was soon participating in a number of sports, including swimming, field and sitting volleyball.
As he represents Team Army at Department of Defense 2017 Warrior Games for the first time, his mother is reminded of her own time representing her branch of service on the playing field.
"I played softball for the Air Force for four years," she said.
And she says the lessons she learned as part of that team are the same lessons that are helping Team Army succeed at the Games.
"In order to win, we had to win as a team," she said. "For Mitch and his team, it's the same thing. They aren't playing their own game, they're playing as a team."
In all, she says she's proud of everything her 23- year old son has been able to accomplish.
As she took her seat in the stands at United Center while watching the Air Force's sitting volleyball team against the Marines, one question still remained: does her Air Force ties ever tempt her when it's time to cheer during the games?
Mrs. Bombeck's answer is simple.
"I think I've converted," she laughed. "I'm Army all the way. Go Army!"