Tennessee Athletics Department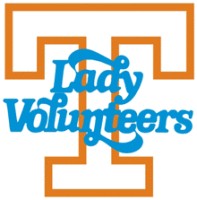 Knoxville, TN – Notre Dame, Stanford and Texas headline a challenging non-conference Tennessee women's basketball schedule that was released Thursday by sixth-year Lady Vol Head Coach Holly Warlick.
Tip times and television network assignments will be available at a later date when the information is approved for release.

UT returns two full-time starters (Mercedes Russell, Jaime Nared) and a part-time starter (Meme Jackson) from a team that finished 20-12 overall and 10-6 in the SEC (fifth place) a year ago vs. the nation's No. 5-rated schedule. Warlick also welcomes the nation's No. 1-ranked recruiting class to Knoxville, including guards Evina Westbrook and Anastasia Hayes, wing Rennia Davis and post Kasiyahna Kushkituah.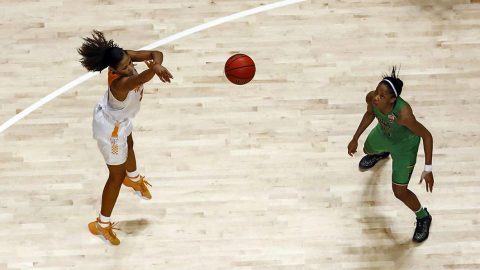 The 2017-18 non-conference slate features 13 games, with 10 of those coming vs. teams that saw postseason action a year ago. Combined with the SEC teams Tennessee is scheduled to face, the Lady Vols will feature 21 of 29 contests against schools earning NCAA (16) or WNIT (5) berths last season.

Among the marquee out-of-conference match-ups, the itinerary includes a home game vs. Texas as well as road showdowns at Stanford and Notre Dame. Combined with SEC contests vs. defending national champion South Carolina (twice) and runner-up Mississippi State (once), the continuation of Stanford on the schedule gives Tennessee four games vs. teams that played in the 2017 NCAA Final Four.

Texas (4th), Notre Dame (5th), South Carolina (6th), Stanford (7th), Mississippi State (9th), Missouri (15th), Marquette (16th) and LSU (23rd) supply UT nine games vs. teams ranked in Charlie Crème's ESPN.com Way-Too-Early Top 25. The Lady Vols were rated eighth in that poll when it came out in April.

Thompson-Boling Arena will offer Warlick's newcomers a chance to get their feet wet in front of the home fans, providing a familiar environment for the November 7th exhibition game vs. Carson-Newman as well as in seven of the regular season's first 10 games.

UT will open the official schedule with a three-game home stand, featuring East Tennessee State, James Madison and Wichita State on November 12th, 15th and 20th. ETSU finished third in the Southern Conference a year ago, while Colonial Athletic Association runner-up JMU advanced to the WNIT round of 16. WSU returns to Knoxville with new coach Keitha Adams (previously at UTEP) and as a new member of the American Athletic Conference.

UT defeated ETSU and JMU on the road in 2016-17, while WSU returns to the schedule this season after the Lady Vols secured victories vs. the Shockers in Knoxville in 2014 and at Wichita in 2015.

The Lady Vols will then head to Mexico for Thanksgiving, taking part in the Cancun Challenge at the Hard Rock Hotel Riviera Maya in Puerto Aventuras on November 23rd-25th. In the opener, UT meets 2017 BIG EAST Tourney champion and NCAA participant Marquette, a team that presumably will be ranked in most preseason polls. Days two and three feature battles vs. Oklahoma State and South Dakota, teams that ended last season in the first and second rounds of the WNIT, respectively.

This will mark the first meeting with Marquette since 2011, the first vs. OSU since 1992 and the first-ever vs. USD.

After several days in the surf and sand, Tennessee heads back to Knoxville for four consecutive games on The Summitt, playing host to Central Arkansas, Alabama State, Troy and Texas on November 30th, December 3rd, December 6th and December 10th. UCA (Southland regular-season and tourney champs), Troy (Sun Belt tourney champ) and Texas made the NCAA field a year ago, with the highly-regarded Longhorns expecting big things in 2017-18 after a Sweet 16 exit a year ago.

UT last met UCA in 2015, Alabama State in 2003 and Troy last season. Tennessee and Texas, meanwhile, have met at least once every year since the 1982-83 campaign. The Lady Vols own a 23-15 series advantage, but the Longhorns have won three straight.

Warlick and company will head west prior to the holiday break, visiting Long Beach State on December 17th and playing at Stanford on December 21st. The 49ers made the NCAA field a year ago after winning the Big West Tournament title. Stanford, a loser to UT in Knoxville on December 18th, 2016, went on to win the Pac-12 tourney crown and advance to the NCAA Final Four before falling to eventual champion South Carolina.

Tennessee defeated Long Beach State en route to its first two NCAA titles in 1987 and 1989, with the 49ers' Cindy Brown famously dubbing the Lady Vols "corn-fed chicks" after the Big Orange overpowered LBSU in the '87 national semifinal match-up in Austin, Texas.

The series with Stanford dates back to 1988, with UT owning a 24-10 advantage. The Lady Vols have won two of the last three meetings, but Tennessee will be seeking its first victory at Maples Pavilion since 2005.

The annual contest with Notre Dame closes out the non-conference portion of the regular-season schedule on January 18th. The Lady Vols, who lead the series 21-6 after knocking off the No. 6 Irish in Knoxville last season, will attempt to end a three-game skid at Purcell Pavilion. Notre Dame, the defending ACC regular-season and tourney champion, made it to the NCAA Elite Eight a year ago and appears poised for a Final Four run in 2018.


"We are very pleased with our non-conference schedule," Tennessee head coach
Holly Warlick
said. "With the SEC being as strong as it is right now, we already had a high-quality strength of schedule built in. You add Texas, Stanford, Notre Dame and Marquette, and now you run the total of projected games against top 25 teams to nine. Several of the other non-conference and conference foes could end up being ranked before it's all over, so I feel like we have a quality slate of tournament-tested teams as well as a variety of styles that will prepare us for conference and post-season play.
"After opening with three straight games at home over the span of nine days, I am looking forward to seeing how our young team responds to playing three days in a row in Cancun vs. some really solid opponents. It should serve as a great early season measuring stick and provide an excellent opportunity for growth and improvement in a neutral setting.
"In terms of non-league marquee-type games, we have the home battle with Texas and the road contests at Stanford and Notre Dame. Everyone knows the intensity of those match-ups. Several of the other teams we're facing will get after it, too, including Long Beach State, a place where we've never won in two tries. That West Coast trip will test us and reveal where we stand heading into league play."