Written by Sgt. Michael Eaddy
24th Press Camp Headquarters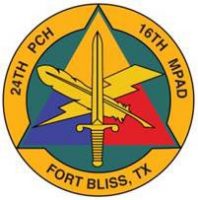 Fort Bliss, TX – Soldiers with the 526th Brigade Support Battalion, 2nd Brigade Combat Team, 101st Airborne Division (Air Assault) from Fort Campbell, Kentucky, participate in a convoy live fire exercise here July 10th through 15th, 2017.
The unit's primary mission, here, is to conduct the Network Integration Evaluation on its tactical equipment until July 29th. In addition to the NIE assessment, the 526th BSB arrived on Fort Bliss with two supplemental priorities: to support the brigade and any additional elements when possible, and to conduct a convoy live fire exercise to develop convoy escort teams, brigade support area defense teams and convoy security teams, Captain Andy Philips said, 2nd Brigade Combat Team staff S-3 and range officer in charge.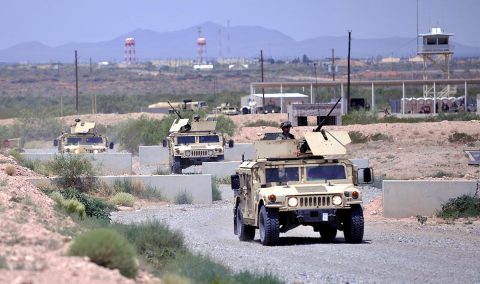 The unit arrived with a total of 11 crews armed with M240B and .50 caliber weapon systems, assorted through out each crew, ready to take part in the NIE assessment and to conduct the convoy live fire exercise.
Companies Alpha and Bravo are the primary companies from the 526th Brigade Support Battalion tasked with completing the vigorous objectives, here, by their battalion commander.
"Sustainment has changed in the last ten years," said Captain Sophia Hollenbeck, Alpha Company commander. "Originally logistical moves were supported by Infantry or Military Police companies to pull security. That is no longer afforded to us, we have to support and secure ourselves while we're on the move."
The commander's intent is to train the unit's new officers and non commissioned officers in convoy defense leadership, while affording junior solders the training on convoy security.
The convoy live fire is a weeklong event before the NIE. The purpose of the live fire is to test each crew on crew commands, accuracy, crew cohesion and marksmanship. Crews are evaluated rigorously and with a straightforward analysis at the end of each rotation. Each crew is given their crew score and crew standing within the unit, ultimately hoping to earn a passing score, therefore becoming a qualified crew.