APSU Sports Information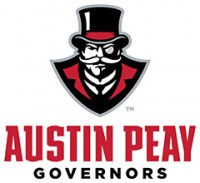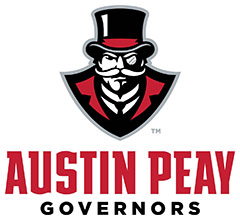 Clarksville, TN – Policies surrounding the well-being of a student-athletes is something often talked about, but not always implemented.
For senior softball player Alexis Hill, who has been the president of the Student-Athlete Advisory Committee the past two years, promoting a healthy and manageable balance for athletes on the campus of Austin Peay has been a goal from the very beginning. This year, that goal has become a reality.
Hill, along with the SAAC secretary at APSU and women's cross country/track athlete Sarah-Emily Woodward, recently attended the 2017 Ohio Valley Conference Fall Meetings, in which athletes across the conference made their way to Nashville to discuss championship strategies, mental health, mentoring programs and much more with conference and national officials.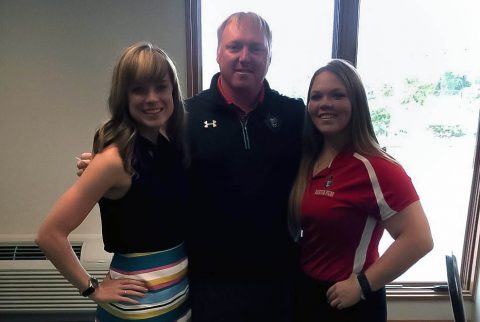 "We discussed a lot of topics, but our main focus was to enhance the student-athlete experience across the board," Woodward said. "We talked about everything from the use of social media, to the mental well-being of student-athletes and especially how to manage the practice schedules."
The slippery slope that is social media has been a hot topic for all student-athletes. If used correctly, platforms such as Twitter and Facebook can be extremely beneficial to a player's success. However, if used incorrectly or without regard to who may be monitoring the accounts, social media can potentially be detrimental to an athlete's career.
"SAAC has arranged for Emily Austen, a former sports broadcaster whose career has suffered from misuse of her social media, to come speak with our group this month," Woodward said. "I feel like we are the most active school in the conference in trying to show athletes the benefits and possible dangers that come from social media."
The mental well-being of student-athlete is often something that is overlooked from a fan's perspective. We want our athletes to be great on the field and that can put a lot of pressure on young players.
Whether you're a freshman who may have had a bad performance or a senior struggling with the daily grind of trying to conquer your goals both in life and on the field, finding the right balance and being comfortable is something that every student-athlete should enjoy.
As part of the initiative to support each other and their mental well-being, SAAC has spearheaded a peer-mentoring program designed to make incoming freshman and transfers feel included.
"I know for me, I would have loved to have this program when I was a freshman," Woodward said. "It is a great way to show the younger athletes that maybe if they have a bad performance, it isn't going to define the rest of their college career. I think that is something freshman struggle with so we really hope to provide them a sense of inclusion from the very beginning."
The day-to-day responsibilities for all athletes can be tough to manage. One of the main initiatives this year was to provide some structure in practice schedules and work-outs for the players. With the new scheduling plan in place, student-athletes will be afforded the opportunity to schedule their entire week and know that they will stick to that script.
"Coaches now have to provide a seven-day advance on schedules so we, as athletes, can adjust accordingly," Hill said. "In June, myself and two other student-athletes, from Belmont and Morehead State, presented a Power Point, including the weekly schedule in the joint-meeting with the OVC commissioner, athletics directors and other faculty from OVC schools."
"This idea was highly received by those in attendance in the room. Thus, the OVC decided to adopt this schedule as a policy. The cool part, is seeing how something that started as a group effort at the Conference level, including multiple conferences, as well as the OVC, has been taken up as a nationwide policy," stated Hill.
With the hype surrounding APSU athletics right now, SAAC has been an extremely bright light in protecting and progressing the experience. With where the group was just a few years back, Hill is certainly pleased with the response and support for SAAC during her tenure as a Governor.
"I am really proud that Austin Peay has stepped up their game when it comes to awareness of these issues," Hill said. "From where we started a few years ago, it has been awesome to see everyone buying in and to have such a supportive administration. I hope what we have worked so hard for makes life easier and more enjoyable for all of our student-athletes."