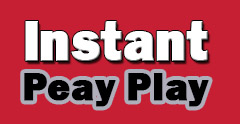 Clarksville, TN – Turning a team, or program, into a winning prospect is a process that could some time and while Austin Peay State University volleyball coach Taylor Mott has seen some up's and down's in her six seasons at the helm of the Governors her process has led to a historic start to the season.
And while a great start is no surprise after coming off a 24-11 record in 2016, no one would have thought the Govs would be off to a program all-time best start of 13-2, after its first 15 matches, including winning its first two OVC matches this past weekend in the Dunn Center.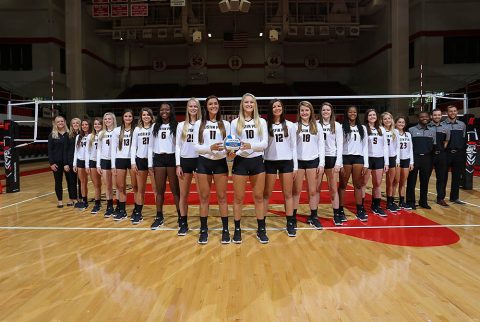 "I'm pleased with our record and maybe we've won some matches that on paper we shouldn't have won," Mott said. "I still feel that we need to find a way to be a little bit more consistent and we've gotten away with it up to this point, but there are some good teams in our conference and that's (inconsistent play) not going to work."
It wasn't long ago that this program that has won 37 of its last 50 matches played — a .740 winning percentage — missed the postseason in 2015.
But even with the struggles just two years ago, Mott had already gotten some pieces in place for a brighter future and has continued to add to them which has led the program to become one of the favorites to make the OVC tournament finals this years and for years to come.
"Where we are now hasn't been an overnight thing," Mott said. "We have to recruit so far out and this has been four years-worth of work.
"It just takes time and we were patient, the girls have put in their time and worked hard, and we're pleased to see it paying off."
And whether it's a senior like Ashley Slay or Allie O'Reilly to a freshman like Brooke Moore or any other player on the current squad, Mott has constructed a group that works together, pushes each other to become better and takes pressure off each other in matches to not allow opponents to focus on one or two players to stop the Govs.
"That is the biggest difference right now this year from last year is that we just have more pieces," Mott said. "(Opponents) are going to try to stop Ashley, but we've done a better job this year of having other people step up and taking some pressure off."
There are still 17 matches left on the regular-season schedule, so there is still a lot of volleyball left to play and plenty of time to continue to get better heading into what should be a deep postseason run for the Govs.
"Winning is hard even if you have the best team and it's really hard to win championships," Mott said. "We just have to continue bring in good kids that know how to play volleyball and have a good volleyball IQ.
"It's been a fun thing to build this program, but I want to continue to see it grow and not become complacent.