Written by Maria Christina Yager
Blanchfield Army Community Hospital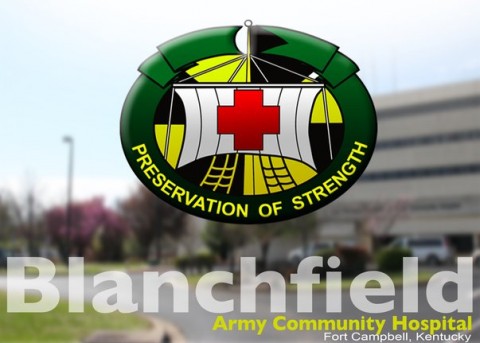 Fort Campbell, KY – The 4th Annual Bluegrass Rendezvous is a personally challenging and therapeutic bike ride for wounded, ill and injured Soldiers and veterans, organized by the WTB's adaptive reconditioning program and volunteers.
101st Airborne Division (Air Assault) Deputy Commanding General for Support, Brig. Gen. Kenneth Royar, came out to see the riders off on the first day of their ride. He first spoke individually with riders about their personal experiences in preparing for this physical and mental journey and then addressed the group.
"Thank you for providing us a great example of what resilience looks like. Any century ride is not easy and doing that between two days, the entire 167 miles, is totally impressive. We could not be more proud of you and we could not be more proud of the example you are setting not just for each other but for all of us," said Royar, surrounded by the group of riders wearing brightly colored Bluegrass Rendezvous jerseys.
Other WTB Soldiers, staff and supporters also came out to cheer on the group of approximately 35 riders. The scene at the WTB bike shack was filled with excitement and activity as Soldiers and veterans made final adjustments and safety checks to their equipment and lined their bikes up for the start. WTB commander, Lt. Col. Shawn Butler, and other WTB staff are riding along with the WTB team.
Participant Sgt. 1st. Class Brian Terry, cadre at the WTB, is one of several riders using a recumbent bicycle to complete the Bluegrass Rendezvous. "I hurt my back a few years ago and a recumbent bike takes the pressure of riding off of my back because you sit reclined," he said, "This is my second Bluegrass Rendezvous and I'm highly looking forward to it."
Riders have been training for this event throughout the year and had to receive clearance from their care team to participate. Soldiers at the WTB participate in at least 150 minutes of moderate intensity physical adaptive reconditioning per week. The activities are individually tailored by a unit physical therapist to meet each Soldiers recovery goals.
Incorporating adaptive reconditioning activities into Soldiers' recovery plans helps them understand how much they can still accomplish and achieve in their career, physical, social, family, and spiritual goals with increased self-confidence.
"Bicycle riding offers more benefits to our Soldiers besides just the physical fitness aspect. As they work through their healing process, Soldiers can experience positive social interaction with other riders as well as relieve stress and achieve goals," said Butler.
Soldiers are assigned to the WTB after sustaining a wound, injury or illness that requires nurse cased managed care. This event is a milestone for many WTB Soldiers and culminates a transition goal for some.