APSU Sports Information
Clarksville, TN – Austin Peay State University's volleyball team (16-2, 4-0 OVC) off to its best start in program history enters Week 7 of the season riding a 10-match win streak that is the second-longest in program history.
First up in Week 7 is a 7:00pm, Tuesday contest at Murray State that will both conclude the current four-match road trip and serve as the second contest in the Heritage Bank Battle of the Border.
The Govs then return home for a brief one-match homestand, hosting Eastern Kentucky at noon, Saturday.
Meet the Teams
From the Serve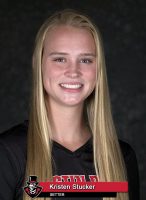 The Govs also have won 11 consecutive sets after sweeping the first three matches of its current four-match road trip.
Austin Peay was ranked No. 70 in the first official RPI released by the NCAA, Monday. That leads the OVC and is ranked ahead of Belmont (No. 95), which is the only other OVC team ranked in the Top 100.
The Governors enter the week No. 17 edition of the VolleyballMag.com Mid-Major Poll presented by the National Invitational Volleyball Championship (NIVC).
Junior Kristen Stucker earned her fifth OVC Setter of the Week award, Monday. She posted a 99-assist effort last week, averaging 11.00 assists per set, while pacing the Govs to a .251 team attack percentage.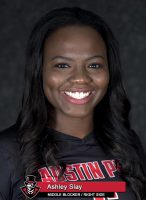 Stucker has been one of the most prolific setters in Division I this season, ranking second it total assists (787) and 16th in assists per set (11.41) after six weeks.
Senior Ashley Slay picked up her second OVC Offensive Player of the Week award, Monday. She averaged 3.59 kills per set and hitting .353 during the week and finished with 11 blocks, including her 300th career block.
Sophomore Ginny Gerig was nominated for the league's defensive honor after averaging 4.00 digs per set in her return to the libero role last week.
Freshman Brooke Moore was a nominee for the OVC's newcomer honor. She averaged 2.89 kills per set while posting a .257 attack percentage.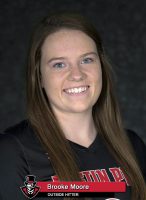 Austin Peay head coach Taylor Mott enters the week needing two wins to record her 400th career win.
Murray State (11-5, 3-1 OVC) suffered its first OVC loss last week at UT Martin, but is one of four teams one match behind the Govs. Sophomore Rachel Guistino has been the OVC's top offensive threat this season, averaging 4.66 kills per set – more than one third of MSU's total kills.
Eastern Kentucky (5-13, 3-1 OVC) has overcome a rough preconference slate and is off to a 3-1 start in league play. Senior Celina Sanks is off to a hot start in OVC action, averaging 3.33 kills per set in four outings.