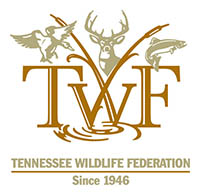 Clarksville, TN – Tennessee Wildlife Federation's Youth Hunting & Fishing Program engaged Tennessee youth in outdoor recreation while building relationships to last a lifetime this past weekend October 4th-6th, 2017, at Brandon Spring Group Center within Land Between the Lakes National Recreational Area.

Five Tennessee youth and their parents shed technology and the comforts of home for a weekend in our nation's public lands. The youth-parent teams were joined by Tennessee Wildlife Federation staff and volunteers, including Hunt Masters who are trained to engage youth in full immersion camping and introductory hunting experiences.

The hunt also welcomed one youth-parent team from Texas as part of a collaboration with the Texas Wildlife Association.

Despite being experienced Tennessee Scholastic Clay Target Program participants, this hunt was a first for these youth.

Firearms were shelved in favor of bows and quivers of arrows. Several of the youth had never before sat in anticipation of harvesting their first deer.

While afield, Hunt Masters led parents and teens in tracking and sighting exercises. The ethos of fair chase was shared as the young apprentices learned the importance of honoring the animals they sought. Armed with only their bows and flanked by their parent and Hunt Master, much of the weekend was spent patiently waiting.

For many, the prize of the wait was new connections and strengthened relationships.

"This is not just an outdoors experience. This is an opportunity for parents to connect with their children. To learn about them. To learn about being outdoors, together. Just as we eliminate distractions for the youth, we do the same for the parents. We ask them to engage and they do. In just two days, these relationships flourish," said J.W. Worthen, Director of Programs.

Utilizing public lands was also a first for some—even among the adults who have hunted before.

"Our nation's public lands serve many roles, from habitat conservation to recreation," said Worthen. "Better managing and increasing access to public lands gives people more opportunities to enjoy the great outdoors. If we want the next generation to have experiences like this, conserving public lands is the best way to guarantee it."

At base camp, Hunt Masters led participants in camping and range activities. Participants learned how to prepare for multi-day excursions and tried their hand at campfire meals. They are equipped with recipes and guides to help them develop these skills back home.

Throughout the weekend, youth and parents participated in seminars designed to teach the finer points of archery, bow care and selection, and hunting safety.

Tennessee Wildlife Federation has more than 30 Youth Hunting & Fishing Program events scheduled for the 2017-2018 hunting season.
About Tennessee Wildlife Federation
Tennessee Wildlife Federation leads the conservation, sound management and wise use of Tennessee's great outdoors. Since 1946, the Federation has led the development of the state's wildlife policy, advanced landmark legislation on air and water quality and other conservation initiatives, helped restore numerous species, and introduced thousands of kids to the great outdoors.
To learn more, visit tnwf.org
Sections
Arts and Leisure
Topics
Archery, Land Between the Lakes, Land Between the Lakes National Recreational Area, LBL, Nashville TN, Tennessee, Tennessee Wildlife Federation