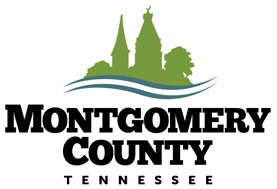 Montgomery County, TN – Poplar Hill Subdivision is the first in Montgomery County to be designated a Healthier Montgomery Neighborhood. The subdivision is located off Highway 41, near East Montgomery Elementary School.
Residents had to complete the following five activities to earn the designation: Bring it Home by bringing healthy habits to your family; Keep it Clean by organizing a neighborhood clean-up; Study Up learning online or in a class; Sweat it Out by organizing a neighborhood exercise activity and Veg Out by eating fruits and vegetables.
Healthier Montgomery is an initiative that was developed by Montgomery County Health Department Director Joey Smith and was kicked-off in spring of 2017.
It is open to all neighborhoods and subdivisions throughout Clarksville and Montgomery County to encourage healthier living among residents.
"Healthier Montgomery has activities that address premature death such as being more physically active and access to healthy food. But knowing that most people do not want to die prematurely, it also addresses activities that assist living long vibrant lives. We've studied communities that live the longest; many of which have over 10 times the number of 100-year-olds and we see that the big commonality is how the people in the community look out for one another," said Smith.
To find out more about Healthier Montgomery, visit www.healthiermontgomery.com