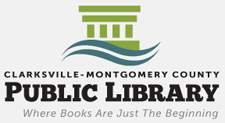 Clarksville, TN – The Clarksville-Montgomery County Public Library is busy every day, but Saturday's Science Fiction & Fantasy Expo event brought hundreds of fans out for an afternoon of costumes, science experiments, and more.
Derek Schaaf is CMCPL's audio/visual supervisor, he and his team work hard each year to make this Sci-Fi event a reality.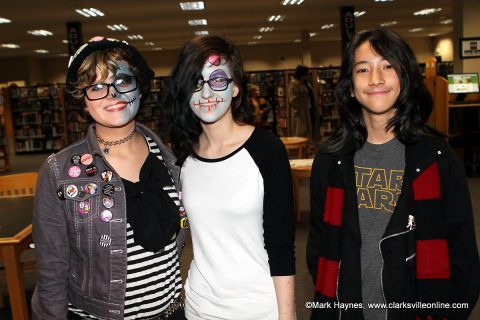 "This is the sixth year we have done the Science-Fiction & Fantasy Expo," Schaaf said. "It seems to get a little bigger each time, and we hope it is getting better as well.
"We certainly spend a lot of time and effort improving the things that work. One of the biggest draws is the team from the Austin Peay State University Physics Department. Everybody loves the demonstrations they do. Of course the face painters are always popular too. There is always a line of people wanting to get their face painted."
This year, a free screening of Rogue One: A Star Wars Story drew a big crowd to the second floor. Schaaf announced he is also planning a free showing of Star Wars: The Force Awakens on Saturday, December 9th, 2017 at 2:00pm.
"We thought we would show that so people can get caught up, and get fired-up for the new film," Schaaf said. Star Wars: The Last Jedi hits theaters December 15th, 2017.
"I think last year we had between 800 and 900 people. This has become a big event for us, and it has grown a lot because of word of mouth, which is the best advertising. So now we have folks that look forward to this every year, and they just keep bringing more friends and family."
With an hour to go at Saturday's event the count had already surpassed 900. Fans of the event will be excited to learn that plans are already underway for next year's Sci-Fi & Fantasy Expo.
Photo Gallery
About the Clarksville-Montgomery County Public Library
The Clarksville-Montgomery County Public Library champions learning and reading, ignites imaginations, and delivers access to information and ideas. Learn more at www.mcgtn.org/library
The library is located at 230 Pageant Lane, Suite 501, Clarksville, TN.