Clarksville, TN – On Monday, November 13th, 2017 around 1:30am, Clarksville Police Officers were called to a welfare check about a man being on a Madison Street business parking lot, sitting inside of a vehicle for about an hour.
When officers arrived, they found Dalton Lawrence inside of the vehicle. Lawrence had warrants on file for two counts of Aggravated Assault and Theft of a Motor Vehicle. He was also found to have methamphetamine and unlawful drug paraphernalia in his possession.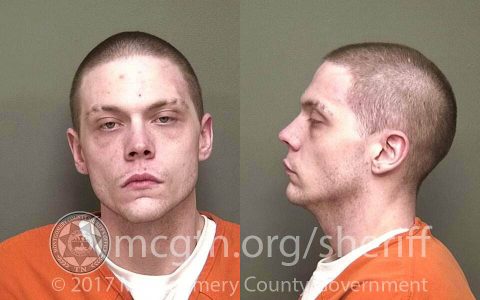 Lawrence was wanted for the stabbing which occurred on November 1st, 2017 in the area of Golden Drive. Officers found a 35 year old man who had sustained knife wounds to his arm and stomach.
An argument ensued between the 35 year old man and Lawrence, at which time, Lawrence stabbed to man. Also, Lawrence threatened the man's girlfriend with the knife.
He was booked into the Montgomery County Jail for two counts of Aggravated Assault, Theft, Drugs-Methamphetamine and Unlawful Drug Paraphernalia.
Bond is set at $125,000.