APSU Sports Information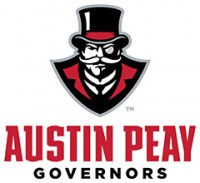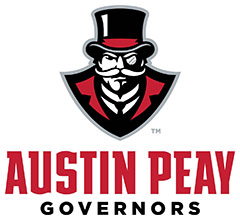 Clarksville, TN – Freshman guard Dayton Gumm, of the Austin Peay State University men's basketball team, has been named the Copies in a Flash APSU Athlete of the Week.
The Bowling Green, Kentucky native earned adidas® Ohio Valley Conference Men's Basketball Freshman of the Week honors after pacing the Govs with a game-high 23 points in his first career start, an 86-61 thrashing of Miami University at the Austin Peay Dunn Center.
With his 23-point performance against Miami and career-best 25-point night earlier in the season against Oakland City, Gumm is now the first Austin Peay freshman since Austin Peay began electronic record-keeping during the 1999-00 season with two 20-point scoring performances in his first six collegiate games.
For the week, Gumm averaged 14.0 ppg, 3.0 apg, 3.0 spg and 2.5 rpg, hitting 61.1 percent (911-of-18) from the floor. He also had a career-best four steals in Wednesday's contest against Bethel at Fort Campbell's Shaw Physical Fitness Center.
The Copies in a Flash APSU Athlete of the Week is selected by the APSU Sports Information staff each Wednesday during the academic year. Copies in a Flash, of Clarksville, sponsors the award.
Other notable performances by Austin Peay athletes included
Junior forward Keisha Gregory, of the women's basketball team, averaged 15.5 points and 9.0 rebounds, hitting 58.8 percent from the floor in wins against Alabama A&M and Lipscomb last week, scoring a career-high 17 against the Bulldogs and had her third career double-double against the Bisons on Sunday.
Senior forward Averyl Ugba, of the men's basketball team, averaged 15.5 points, 6.0 rebounds and 1.5 blocks last week, hitting 66.7 percent from the floor against Bethel and Miami. He had a game-high 18 points against the Wildcats and was one of five Govs in double figures with 13 points against Miami.
Sections
Sports
Topics
Adidas, Alabama A&M, APSU, APSU Athlete of the Week, APSU Athletics, APSU Basketball, APSU Dunn Center, APSU Men's Basketball, APSU Sports, Austin Peay State University, Averyl Ugba, Bethel, Bowling Green KY, Clarksville TN, Copies in a Flash, Fort Campbell, Keisha Gregory, Lipscomb, Miami University, Oakland City, Ohio Valley Conference, OVC, OVC Freshman of the Week, Shaw Physical Fitness Center