Tennessee Titans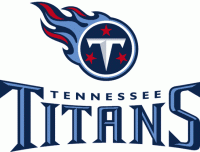 Nashville, TN – The Tennessee Titans-Houston Texans rivalry is in its 16th year since the expansion Texans began play and the AFC South was formed in 2002. In 31 games, the Titans are 16-15 against the Texans, including a 9-6 mark at Nissan Stadium and a 7-9 record at NRG Stadium.
While the Titans have the advantage in the series, the Texans have won nine out of the last 11 battles. The Titans broke the Texans' five-game winning streak in the series in the 2016 season finale at Nissan Stadium.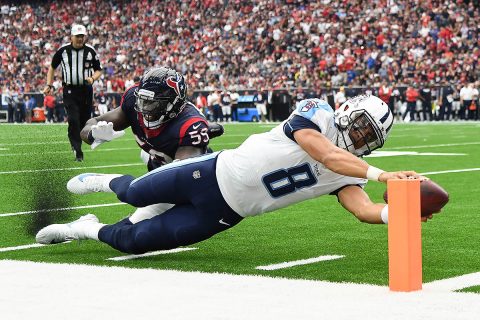 In the most recent matchup, played on October 1st, 2017 at NRG Stadium, the Texans set a franchise record for points scored in a 57-14 win. Texans rookie quarterback DeShaun Watson passed for four touchdowns and rushed for another score.
With Titans starting quarterback Marcus Mariota out of action in the 2016 season finale at Nissan Stadium (January 1st, 2017), Titans wide receiver Rishard Matthews had 114 of the team's 150 receiving yards, including a touchdown from quarterback Matt Cassel. The Titans added a defensive score on a fumble recovery in the end zone by DaQuan Jones en route to a 24-17 victory.
The Titans franchise has a rich and storied history with the city of Houston. Under late owner K.S. "Bud" Adams Jr., the Titans existed as the Houston Oilers from 1960-96. In Houston, the Oilers won the first two American Football League Championships and made a total of 15 playoff appearances.
Nine players who spent a significant portion of their careers in a Houston Oilers uniform are enshrined in the Pro Football Hall of Fame, including former quarterback Warren Moon, defensive tackle Curley Culp and offensive lineman Bruce Matthews.
The team moved to Tennessee in 1997 and in 1999 adopted the "Titans" moniker.
Current Titans Controlling Owner and Co-Chairman Amy Adams Strunk is a graduate of the University of Texas and resides in Waller, Texas.
Most Recent Matchups
2015 Week 8 • Nov. 1, 2015 • Titans 6 at TEXANS 20
The Texans sack Zach Mettenberger seven times, including 3.5 sacks by linebacker Whitney Mercilus and 2.5 sacks by J.J. Watt. The Texans force three turnovers (one interception and two fumbles). Texans quarterback Brian Hoyer passes for 235 yards, including a 21-yard touchdown to DeAndre Hopkins and a 42-yard touchdown to Nate Washington. Hopkins totals eight receptions for 94 yards. The Titans are limited to 1-of-12 on third down.
2015 Week 16 • Dec. 27, 2015 • TEXANS 34 at Titans 6
The Texans force four turnovers, including a Quintin Demps fumble return for a touchdown two minutes into the game. Texans backup quarterback Brandon Weeden completes two touchdown passes and rushes for another score. With Marcus Mariota inactive (knee), Zach Mettenberger passes for 234 yards and avoids a shutout with a late touchdown pass to Tre McBride. DeAndre Hopkins catches seven passes for 117 yards and a touchdown for Houston. Houston rushes 42 times for 128 yards and possesses the ball for 36:13.
2016 Week 4 • Oct. 2, 2016 • Titans 20 at TEXANS 27
A 67-yard punt return by Houston's Will Fuller late in the third quarter provides the winning margin. Fuller scores twice, and Brock Osweiler passes for two scores for the Texans. The Texans build a 14-0 lead in the first quarter, but the Titans come back with two rushing touchdowns by DeMarco Murray and two field goals by Ryan Succop. Jason McCourty and Perrish Cox record interceptions for the Titans, while Marcus Mariota is intercepted once.
2016 Week 17 • Jan. 1, 2017 • Texans 17 at TITANS 24
The Titans defense opens the scoring with a strip-sack by Sean Spence against Tom Savage and a recovery in the end zone by DaQuan Jones. Savage later leaves the game with a concussion, giving way to Brock Osweiler. Matt Cassel starts for the injured Marcus Mariota (leg) and passes for 150 yards and a touchdown to Rishard Matthews. Matthews totals 114 yards, including a 50-yard catch in the fourth quarter. Rookie Derrick Henry leads the Titans with 65 rushing yards and a touchdown.
2017 Week 4 • Oct. 1, 2017 • Titans 14 at TEXANS 57
The Texans set a franchise record with 57 points, handing the Titans their sixth-largest loss (43 points) in franchise history. The Texans score the game's first 21 points. The Titans cut the lead to 24-14 on two touchdown runs by Marcus Mariota (34 yards and two yards), but Mariota then exits the game with a hamstring injury. Texans rookie quarterback DeShaun Watson accounts for five total touchdowns (four passing, one rushing).