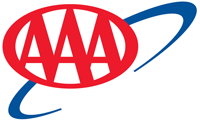 Nashville, TN – After a somewhat volatile month for prices at the pump in November, gas prices opened December on the decline. Gas prices in Tennessee have declined 21 consecutive days for a total discount of 5 cents.
The current Tennessee gas price averaged is $2.283, 1 cent less than last week, 1 cent higher than a month ago, and 28 cents more than last year.
Tennessee Highest and Lowest Gas Prices
The most expensive gas price averages in Tennessee are in Jackson ($2.388), Nashville ($2.314), and Memphis ($2.311).
The least expensive gas price averages in Tennessee are in Chattanooga ($2.181), Cleveland ($2.186), and Clarksville-Hopkinsville ($2.231).
Today the national average for a gallon of unleaded gasoline is $2.48, according to AAA, whose data is collected from credit card swipes and direct feeds from 120,000 gas stations nationwide, in cooperation with OPIS and Wright Express.
Nationally, gas prices are 3 cents less than last week, 4 cents lower than one month ago, and 30 cents higher than one year ago.
OPEC Cuts Influence Oil Market
Gas prices faced upward pressure last week, due to an OPEC meeting and its affects on the oil market. At the close of Friday's formal trading session on the NYMEX, WTI increased 96 cents to settle at $58.36.
Oil prices rose following Thursday's meeting between OPEC and some non-OPEC producers led by Russia. The group agreed to keep its production cuts in place until the end of 2018.
Participants in the agreement, which was supposed to end in March 2018, have reduced output by 1.8 million barrels per day (bpd) in order to drain the global glut of oil that has suppressed oil prices. The agreement initially went into effect in November 2016, when oil prices were around $45.00 a barrel.
Increased production from producers outside of the production reduction agreement – like the United States – have slowed efforts to drain the global glut, which is why OPEC decided to extend its current agreement. In EIA's latest weekly report for the week ending on November 24th, oil production rose to 9.62 million barrels per day, the highest on record.
Moving into 2018, market watchers will track domestic oil production investment in the U.S. to determine how much OPEC's latest announcement will influence the market.
"Gas prices have been falling in recent weeks, but it has been a slow drip," said Mark Jenkins, spokesman, AAA – The Auto Club Group. "Oil prices are at their highest point of the year, preventing the typical seasonal plunge at the pump. Any strong gains in oil this week should push pump prices higher. However, the overall story this month should be lower gas prices, as demand declines. That's because Americans drive less in the winter due to shorter days and cooler weather."
Gas Price Tools for Reporters/Consumers
Highs and Lows of 2017*
National: the highest average price for gasoline was $2.67 on September 8th. The lowest was $2.23 on July 5th.
Florida: the highest average price in was $2.73 on September 9th. The lowest was $2.13 on July 17th.
Georgia: the highest average price was $2.76 on September 12th. The lowest was $2.08 on July 5th.
Tennessee: the highest average price was $2.60 on September 10th. The lowest was $1.99 on July 5th.
Current and Past Price Averages
Regular Unleaded Gasoline
Sunday
Saturday
Week Ago
Month Ago
One Year Ago
Highest Price on Record
National
$2.479
$2.483
$2.510
$2.517
$2.177
$4.114 (7/17/2008)
Florida
$2.440
$2.443
$2.462
$2.398
$2.184
$4.079 (7/17/2008)
Georgia
$2.345
$2.348
$2.364
$2.350
$2.124
$4.164 (9/15/2008)
Tennessee
$2.283
$2.284
$2.290
$2.275
$2.001
$4.118 (9/15/2008)

Click here

to view current gasoline price averages
Gas Price Survey Methodology
AAA updates fuel price averages daily at www.GasPrices.AAA.com. Every day up to 120,000 stations are surveyed based on credit card swipes and direct feeds in cooperation with the Oil Price Information Service (OPIS) and Wright Express for unmatched statistical reliability. All average retail prices in this report are for a gallon of regular, unleaded gasoline.
About The Auto Club Group
The Auto Club Group (ACG) is the second largest AAA club in North America. ACG and its affiliates provide membership, insurance, financial services and travel offerings to over 9.4 million members across eleven states and two U.S. territories including Florida, Georgia, Iowa, Michigan, Nebraska, North Dakota, Tennessee, Wisconsin, Puerto Rico and the U.S. Virgin Islands; most of Illinois and Minnesota; and a portion of Indiana.
ACG belongs to the national AAA federation with more than million members in the United States and Canada and whose mission includes protecting and advancing freedom of mobility and improving traffic safety.
Motorists can map a route, identify gas prices, find discounts, book a hotel, and access AAA roadside assistance with the AAA Mobile app for iPhone, iPad and Android. Learn more at AAA.com/mobile. AAA clubs can be visited on the Internet at AAA.com.