Clarksville utility refunds four bond issues since 2013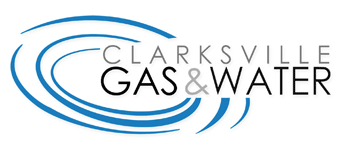 Clarksville, TN – Clarksville Gas and Water Department has saved ratepayers more than $10.8 million in debt repayment costs in a series of bond refinancing actions.
Thanks to good timing and favorable conditions in the municipal bond markets, Gas & Water leaders, the City's finance department and its bond advisers, attorneys, and underwriters were able to refinance bonds issued by Gas & Water since 2013 — a process known as bond refunding — at more favorable terms.
Clarksville Gas and Water Department is a comprehensive municipal utility that serves homes, businesses and industries.
It purchases and resells natural gas to nearly 25,000 customers, and operates a water treatment and delivery system and a wastewater collection and treatment system that serve more than 65,000 customers.
Last month, Gas & Water used a process known as advanced refunding. The action was timely because proposed changes in pending federal tax legislation may eliminate the option for local governments to use advance refunding in the future.
This 2017 action refunded bonds of $59,330,000, and will save $4,832,929, or 8.15%, over the 20 year life of the bonds when the transaction closes on December 21st.
Here are the other refundings since 2013:
In August 2017, 2007 series bonds became callable, and Gas & Water used cash to call $7,060,000 in outstanding bonds and saved $941,541, or 13.34%, over the remaining life of the bond issue.
In June 2016, Gas & Water refunded bonds of $37,520,000 for a savings of $3,865,063, or 10.3%.
In June 2013, Gas & Water refunded bonds of $18,380,000 to save $1,188,671, or 5.99%.
As part of the process to issue bonds, Gas & Water is required to have its bond ratings reviewed. In May 2016, the major rating agency Moody's issued an upgraded rating of Aa2, from Aa3, on the utility's senior liens, and its outstanding subordinate bonds were upgraded from A1 to Aa3.
"We have developed a set of financial metrics, and set goals based on those metrics, that helped us achieve favorable ratings from both Moody's and Fitch rating agencies over the past couple of years," said Fred Klein, Gas & Water Chief Financial Officer. "These improved ratings help us to issues debt at a lower cost and thereby generate savings for our ratepayers. As demonstrated, these financial transactions have resulted in substantial savings, and we will continue to monitor financial markets for cost saving opportunities in the future."
As a result of these four bond refundings since 2013, Gas & Water has reduced its debt payments by $10.8 million over the life of these outstanding bond issues. This is good for Gas & Water ratepayers, because the savings can be used to fund construction of capital assets, and reduce the need to adjust rates or borrow money for those purposes.
"This shows really solid and sound financial management by the City of Clarksville and the leaders of Gas & Water, as we continue to provide for the infrastructure needs of our growing City," Clarksville Mayor Kim McMillan said. "This is good news for our ratepayers, and good for the overall financial position of our utility operations."
Sections
News
Topics
Bond, CG&W, City of Clarksville, Clarksville Gas & Water Department, Clarksville Gas and Water, Clarksville Mayor, Clarksville TN, Kim McMillan