APSU Sports Information

Clarksville, TN – Freshman Terry Taylor's outstanding second-half performance helped Austin Peay State University men's basketball team remain unbeaten in Ohio Valley Conference play with a 76-71 win against Southeast Missouri, Saturday, in the Dunn Center.
Taylor scored 24 of his game-high 29 points in the second half and Austin Peay (9-7, 4-0 OVC) now finds itself tied with Murray State as the only unbeaten teams remaining after two weeks of league play. Southeast Missouri falls to 7-10 (1-3 OVC).
The start was not what the Govs envisioned; Austin Peay missed its first four shots and committed four turnovers in the first 4:30 of the contest, trailing 11-2 just over five minutes in.
Back-to-back runners in the lane from senior Tre' Ivory provided Austin Peay some much-needed spark as they sought to find their footing in the game's opening moments.
Once the Govs found their offense, they poured it on to the tune of a 16-2 run, highlighted by five points each from Averyl Ugba and Chris Porter-Bunton.
Six of those came came via second-chance opportunities, which the Govs earned early and often—Austin Peay outrebounded SEMO 25-12 in the first half, including 11 offensive rebounds. Thanks to 10 points from Porter-Bunton and nine from Ugba, the Govs to a 36-27 lead into the break.
Southeast Missouri forged a comeback in the second half. After the Govs stretched the lead to 11 points, the Redhawks needed less than three minutes to reel off a 15-5 run and cut Austin Peay's lead to a single point.
What followed was a see-saw battle over the final nine minutes of play, as the Govs and Redhawks traded buckets and stops. When Southeast Missouri's leading scorer, Denzel Mahoney, scored his 24th point on a three-pointer with 1:19 to go, it was again a one-point game.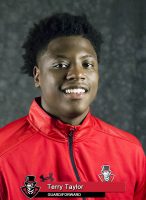 After a missed jumper by Porter-Bunton and a turnover on the other end, the Govs had the ball and looked to bleed the clock down to limit Southeast Missouri's chances for a go-ahead bucket. With the shot clock winding down, Ivory launched a three that missed its mark but was corralled by freshman Terry Taylor, the last of his career- and team-season high 14 boards. He was immediately fouled and hit both free-throws to put the Govs up three points.
The Redhawks had one final chance, but Southeast Missouri guard Jonathan Dalton lost the ball out of bounds as he turned to head up the court. The Govs got the ball in to Taylor, who was fouled and hit two more free-throws to wrap up the win for Austin Peay.
The Difference
Austin Peay controlled the boards all night, finishing with a plus-21 (44-23) rebounding advantage, which resulted in a 24-5 difference in second-chance points.

It's the largest single-game advantage against an OVC opponent by the Govs since at least the 1999-00 season, when Austin Peay's electronic record-keeping began.

The Governors have now outrebounded opponents in six straight games, by an average of 10.3 rebounds per game, which has led to a 17.3-8.2 advantage on second-chance points; tonight's plus-19 advantage equaled Austin Peay's season-high.
Notably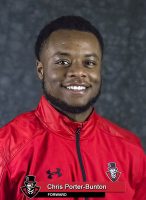 In finishing the homestand 5-1, Austin Peay achieved the best mark in a homestand of five or more games since the 1954-55 season.
The Govs are now 4-0 in OVC play for the first time since the 2010-11 season—coincidentally, that's the last time the Govs were more than two games above .500 at this point in the season, a mark they moved to at 9-7 after tonight's win. And the last time Austin Peay won four straight OVC home games was the 2011-12 season.
Porter-Bunton marked his third straight night in double figures, finishing with 11 points. It's his first three-game streak scoring in double figures as a Governor. He's now averaging 7.9 ppg in wins and 4.1 ppg during losses this season.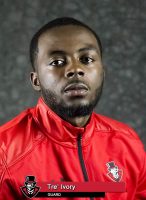 For the 10th straight game, the Govs reached double figures in offensive rebounds, finishing with a season-high 22, most since 2015 (23 vs. Oakland City). That's the longest consecutive games streak with 10 or more offensive boards since a 15-game stretch spanning the end of the 2010-11 season and the start of the 2011-12 campaign. Taylor, who leads the OVC in offensive rebounds, finished with season-high nine on the offensive glass.
Taylor finished with a game-high 29 points, including 24 in the second half. He's averaging 19.5 ppg in his last eight games.
Southeast Missouri's Dalton finished with a game-high nine assists, most by an Austin Peay opponent this season.
Coaching Quotables with Head Coach Matt Figger
Overall Thoughts
"We found a way to survive. I felt like in the second half I got outcoached; Rick Ray's a good coach and they did some things and we didn't make the adjustments we needed to make. We got up 11 in the second half and never got a stop. That's just our inability to figure out how to put our foot on an opponent's throat."

On pulling his starters during SEMO's early run
"I had to send a message to those guys. I wasn't very happy with them, hadn't been very happy with them all week in practice and their rope got short. I wasn't thrilled at all with how we started the game."

On battling back
"It's a credit to the guys. When you're in this time of year, guys get tired—we're practicing two times a day, doing individual workouts, watching film, it's a full day. They can't sustain their focus sometimes, but they battled tonight."
Next Up for APSU Men's Basketball

After wrapping up a six-game homestand with a (RECORD), the Govs embark on a four-game road trip, beginning with a visit to Cookeville, Tennessee—assistant coach Rick Cabrera's alma mater and previous coaching stop—to face Tennessee Tech, 7:00pm, Thursday, January 11th, 2018 at the Eblen Center.
Sections
Sports
Topics
APSU, APSU Athletics, APSU Basketball, APSU Dunn Center, APSU Men's Basketball, APSU Sports, Austin Peay State University, Averyl Ugba, Chris Porter-Bunton, Clarksville TN, cookeville TN, Denzel Mahoney, Eblen Center, Governors, Govs, Matt Figger, Murray State, Oakland City, Ohio Valley Conference, OVC, Redhawks, Rick Caberera, Rick Ray, SEMO, Southeast Missouri, Terry Taylor, Tre' Ivory