#16 Tennessee Vols at Mississippi State
Tuesday, February 27th, 2018 | 6:00pm CT
Starksville, MS | Humphrey Coliseum | TV: SEC Network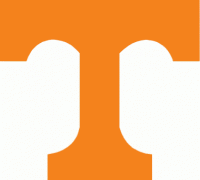 Starksville, MS – No. 16 Tennessee heads to Humphrey Coliseum to face one of the hottest teams in the SEC in Mississippi State on Tuesday night, February 27th. The game will tip at 6:00pm CT and will be televised live on SEC Network and streamed online via WatchESPN.
The Vols (21-7, 11-5 SEC) are coming off a pair of wins last week over Florida and Ole Miss. Admiral Schofield was named Co-SEC Player of the Week after averaging 20.5 points 7.5 rebounds and three assists in the wins. His week was highlighted by a dominant performance in Oxford during which he scored a career-high 25 points on an efficient 9-of-14 shooting en route to a 73-65 win over the Rebels. On the season, he ranks second on the team in scoring (12.8 ppg) and first in rebounding (6.9 rpg).
In his third season at the helm, veteran coach Ben Howland has done an incredible job leading the Bulldogs (21-8, 9-7 SEC) this season. Mississippi State is 7-2 over the last month, and between its men's (18-1) and women's (16-0) teams, MSU basketball owns a combined record of 34-1 at Humphrey Coliseum this season.
Junior All-SEC performer Quinndary Weatherspoon has been State's best player this season, averaging 14.7 ppg, 6.0 rpg, 3.7 apg and 1.5 spg.
After Saturday's showdown, the Vols return home for their regular-season finale and senior night in a rematch against Georgia on March 3rd at 5:00pm. The game will be televised on SEC Network.
The Series
Overall: UT leads, 81-43
In Knoxville: UT leads, 45-11
In Starkville: UT leads, 29-28
Neutral Sites: UT leads, 7-4
Current Streak: Mississippi State has won one
Last Meeting: MSU won, 64-59, in Starkville, 2/4/17
Rick Barnes vs. Mississippi State: 5-1
Rick Barnes vs. Ben Howland: Barnes leads, 5-2
Right Now
The Vols are rated No. 12 in the NCAA RPI. MSU is No. 62.
Co-SEC Player of the Week Admiral Schofield averaged 20.5 points, 7.5 rebounds and 3.0 assists in UT's two wins last week.
The Vols are shooting .353 from 3-point range in SEC road games and average 6.8 makes.
KenPom.com rates Tennessee's strength-of-schedule fourth nationally.
True freshman forward Derrick Walker posted an outstanding +26 plus-minus rating in Saturday's win at Ole Miss. He played 22 minutes off the bench.
A Win Would
Give the Vols 12 SEC victories for the first time since 2007-08.
Give the Vols at least six victories during the month of February for the first time since 2013.
Give Tennessee four wins in their last five trips to Starkville.
Be Tennessee's 10th regular-season win away from Knoxville; that would be the most for the Vols since 2007-08 (11).
About Mississippi State
In his third season at the helm, veteran coach Ben Howland has done an incredible job leading the Bulldogs (21-8, 9-7 SEC) this season. Considered one of the hottest teams in the SEC right now, Mississippi State is 7-2 over the last month. During that stretch, the Bulldogs have won games against Alabama, Georgia, Missouri and Texas A&M.
Junior All-SEC performer Quinndary Weatherspoon has been State's best player this season, averaging 14.7 ppg, 6.0 rpg, 3.7 apg and 1.5 spg. The 6-4 guard ranks third in the SEC this season in shooting percentage (.495) and fifth in steals (44).
Quinndary and his younger brother, Nick Weatherspoon, are the only two players to start every game for the Bulldogs this season. Nick is posting 11.1 ppg while shooting 48 percent overall.
Mississippi State boasts one of the tallest squads in the league this season, anchored by 6-11 forward Abdul Ado (8.1 ppg, 6.8 rpg, 2.0 bpg) and 6-10 forward Aric Holman (10.9 ppg, 6.6 rpg, 1.5 bpg) in the frontcourt.
MSU ranks second in the SEC in scoring defense (67.1 ppg), trailing Tennessee's 66.9 points allowed, and third in field-goal percentage (.470).
In their last outing, the Bulldogs erased a 13-point deficit to force overtime at home against South Carolina on Saturday. MSU never trailed in overtime en route to a 72-68 win. Lamar Peters led the way with 19 points, five assists, four boards and four steals.
Between its men's (18-1) and women's (16-0) teams, Mississippi State basketball owns a combined record of 34-1 at Humphrey Coliseum this season.
Last Meeting With MSU
Poor free-throw shooting and a sluggish second half spelled trouble for Tennessee as Mississippi State snapped the Vols' four-game winning streak with a 64-59 victory on February 4th, 2017, at Humphrey Coliseum.
Tennessee was led by 13 points from freshman Jordan Bone—his first game scoring in double figures since January 14th. Bone also notched a team- and season-high eight rebounds.
Fellow freshman Grant Williams was the only other Vol in double figures, finishing with 11 points.
UT led by as many as 19 in the first half, but saw the lead slip away in the second period as MSU took control inside. The Bulldogs finished the game with 28 points in the paint, 22 of which came in the second half. MSU also controlled the glass, out-rebounding the Vols by a 55-45 margin, including a 31-17 edge in the second half.
The Vols, who shot a season-worst 45.5 percent (10-of-22) from the foul line had difficulty weathering Mississippi State's second half runs. Chipping away at the deficit, MSU got to within single digits with 11:26 to play after Schnider Herard hit two free throws. Tennessee answered with a Williams jumper and two free throws from Jordan Bowden, but the Bulldogs countered with a 12-1 run that tied the score at 51-51 with 6:10 on the clock.
Over a minute later, Bone broke the deadlock on a drive to the basket, but MSU knocked down threes on its next two possessions to take a 57-53 lead it would never surrender.
Tennessee controlled the first half, racing out to a 17-2 lead. The Vols would lead by double figures for the remainder of the frame, pushing the advantage to 29-10 at the 4:50 mark.
Memorable Vol Performances Against Mississippi State
Junior Dale Ellis grabbed a school-record seven steals as the Vols defeated the Bulldogs 54-44 at "The Hump" in Starkville on January 20th, 1982.
Bill Justus's two game-winning free throws in the third overtime in Starkville on March 6th, 1967, gave the Vols the outright SEC regular-season title. Justus scored 14 in the contest. Interestingly, Justus is serving as the Vol Network radio color analyst for Tuesday's game.
While Justus earned the credit for sealing the win in Starkville in 1967, the Vols would not have contended for the win without 35 points from Knoxville native Ron Widby, who went on to be a Pro Bowl punter for the NFL's Dallas Cowboys.
Ernie Grunfeld scored 37 and Bernard King added 30 as the "Ernie & Bernie Show" rolled to a 97-87 win in Starkville. on January 25th, 1975.
Current Vols' Career Stats vs. Mississippi State
In his two career games against Mississippi State, point guard Jordan Bone averages 10.5 points, 7.0 rebounds and 3.0 assists in 26.5 minutes per game.
In his two career games against Mississippi State, Jordan Bowden averages 10.4 points and 4.0 rebounds in 27.5 minutes per game.
Admiral Schofield has played three previous games against the Bulldogs, averaging 7.7 points and 5.0 rebounds while shooting .615 percent overall and .500 from 3-point range.
In two previous games against MSU, Grant Williams averages 14.0 points and 3.5 rebounds in 23.5 minutes per game.
Tennessee Was Picked 13th In SEC
Tennessee was predicted to finish 13th in the 2018 SEC race by an SEC and national media voting panel. The Volunteers also were picked 13th last season before posting an 8-10 SEC record to finish ninth.
The Vols have outperformed their preseason SEC projection every season under head coach Rick Barnes.
Tennessee Has Been A Big Draw On The Road This Season
Tennessee has played in front of four road sellouts this season. Three of those came in SEC play (Missouri, South Carolina and Alabama), while the other came at Iowa State in the Big 12/SEC Challenge.
While UT's game at Kentucky wasn't technically a "sellout," the crowd of 23,332 filled Rupp Arena to 99.3 percent capacity. Through Tennessee's 11 true road games this season, the crowd has been at an average capacity of 91.9 percent.
Tennessee's average true road game attendance this season: 13,856 (21.5 percent increase from last season's 11,402 per game average)
21 Wins and Counting
With 21 triumphs thus far, Tennessee has well exceeded last season's total of 16 wins, and the Vols still have two regular-season games remaining.
Tennessee has logged its 26th all-time 20-win season and its first since 2013-14, when the Vols finished with 24 victories and advanced to their seventh Sweet Sixteen.
Tennessee also recorded 21 regular-season victories for the first time since 2009-10 (23).
In 31 seasons as a Division I head coach, Rick Barnes has now led his teams to 20 or more wins 20 times.
Kenpom Ranks Vols Fourth In Nation in Defensive Efficiency
Respected statistical analyst Ken Pomeroy of KenPom.com rates Tennessee fourth in the nation in defensive efficiency, which is the number of points allowed per 100 possessions.
There are only about 70 possessions for each team in the average college basketball game, so these numbers are higher than the "ppg" statistics commonly used by media.

RANK TEAM Adj. Def. Eff.
1 Virginia 83.4
2 Cincinnati 87.7
3 Texas Tech 90.6
4 Tennessee 92.4
5 Texas 92.9
Three Vols Could Make 50+ 3-Pointers
Tennessee could boast three players with 50 or more made 3-pointers for the first time since the 1999-2000 season.
Lamonté Turner already has 55 made triples, while Admiral Schofield has 48, and Jordan Bowden has 47.
In 1999-2000, the three Vols who accomplished that feat were: Tony Harris (73), Jon Higgins (53) and Vincent Yarbrough (53).
That 1999-2000 squad finished with a 26-7 (12-4 SEC) record, won a share of the SEC regular-season championship and advanced to the Sweet Sixteen before falling to North Carolina in Austin, Texas.