Tennessee Athletics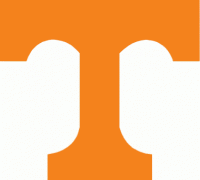 Dallas, TX – A trio of double-digit scorers fueled No. 3-seeded Tennessee to a dominant 73-47 win over #13 seed Wright State Thursday at American Airlines Center in the first round of the NCAA Tournament.

All-SEC wing Admiral Schofield posted his second double-double in as many games, with 15 points and 12 rebounds to go along with a pair of blocks in 32 minutes of action. Vols sophomore Lamonte Turner led all players with 19 points and a career-high nine assists off the bench.

SEC Player of the Year Grant Williams just missed out on a double-double, recording 14 points on 6-of-10 shooting and hauling down nine boards.
The Vols (26-8) held a 44-32 edge on the glass over WSU. Tennessee was also very active on the defensive end of the court, finishing with six blocks and six steals to hold the Raiders (25-10) to a season-low for scoring.

Tennessee opened the second half on a 14-4 run to extend its lead to 21 points with less than 15 minutes to go in the game. After the Raiders pulled to within 15, UT went on a 9-0 run and never looked back, coasting to a 26-point victory.

After missing their first six attempts to open the game, the shots finally started falling for the Vols after being held scoreless for the first three minutes. Tennessee then knocked down five consecutive baskets to jump out to an 11-6 lead early on.

The Big Orange got hot after its slow start, using a 14-2 run to take a 21-8 lead at the 8:23 mark. UT ended the half shooting 42 percent (14-of-33) from the field compared to Wright State's 32 percent (10-of-31) shooting.

Schofield led the charge in the opening frame for the Vols, posting 10 points and six rebounds to lead all players. Turner chipped in eight points and four assists in the period to help Tennessee take a 34-23 advantage into halftime.
The Admiral Does It Again
Admiral Schofield's hot streak continued on Thursday afternoon, as the Zion, Illinois, native posted his second consecutive double-double with 15 points and 12 rebounds against the Raiders. It marked his fourth double-double of the season.
Defense Wins Championships
Tennessee held Wright State to a season-low 47 points. The Vols were efficient defensively, recording six blocks and six steals while holding the Raiders to just 32 percent shooting. The impressive performance also stood as the fewest points the Vols have ever allowed in an NCAA Tournament game. The previous record was 51 points on two occasions, most recently coming in a 65-51 win over UConn in the second round of the 2000 NCAA Tournament.
Sections
Sports
Topics
Admiral Schofield, American Airlines Center, Dallas TX, Grant Williams, Lamonte Turner, NCAA tournament, Raiders, SEC, Southeastern Conference, Tennessee, Tennessee Vols, UT, UT Basketball, UT Men's Basketball, UT Vols, Vols, Volunteers, Wright State